Third-Party Vendor Audits
---
Are Your Third-Party Vendors Costing You Money?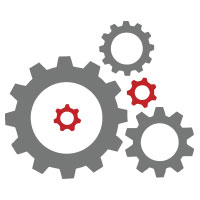 In the course of conducting business, merchants deal with a number of different entities. For each additional service provider who partners with your business, there is a degree of liability for which you will ultimately be responsible.
Third-Party Vendor Audits by Chargebacks911® will help you identify any vulnerabilities or weak links in your supply chain that could potentially result in financial loss.
Audit Your Suppliers and Contractors to Prevent Chargeback Losses
Through our Third-Party Vendor Audits, Chargebacks911 will meticulously examine every element of your supply chain and payment process, including:

For each industry relationship your business has established, we will evaluate and audit the effectiveness of the service, identifying potential sources of loss, redundancy and lack of accountability.
During the evaluation process, Chargebacks911 will help to identify reputable and relevant service providers.
The value Chargebacks911 brings to our business is a deep knowledge of the industry, an understanding of our business model, and a willingness to help us navigate the complexities to the benefit of our business."

– P. Ballantine, US company president and CEO
Find Out What Our TPV Audits Can Do for You
Our TPV Audits are specifically designed to help clients obtain the most profitable, accountable and efficient relationships in the payment industry
Contact Chargebacks911® today to learn what our TPV Audit program can do to make your business more profitable, less wasteful and more secure.
Tell me more about Third-Party Vendor Audits