Gift Card Fraud: How Prepaid Cards Pose Real Risk to Merchants
Gift card fraud is on the rise. This shouldn't come as a big surprise; reports show the US gift card market is expected to increase from roughly $163 billion in 2019 to over $221 billion by 2024.
This makes the prospect of offering gift cards a risky calculation for merchants. On one hand, the earning potential associated with the sale of gift cards is significant. At the same time, those kinds of numbers are irresistible to fraudsters, and present a major opportunity for criminal activity.
The growing popularity of gift cards is easy to understand. According to a 2018 survey, respondents' two foremost reasons for purchasing gift cards were the ability to let the recipient choose their own gift (50%), and ease of purchase for the buyer (almost 25%).
Both rationales are based on convenience. With gift cards, there is no running from store to store (or clicking from site to site) looking for the right size or color. In fact, the gifter doesn't even need to choose a size, color, or style at all. There's no gift wrapping involved, and no need for gift receipts. In the case of digital gift cards, the entire process—from selection to purchase to recipient acceptance—can be accomplished in seconds.
Some of the things consumers find so appealing about gift cards, however, are also the features that make the cards attractive to fraudsters. Gift cards are easy to acquire, easy to cash in, easy to spoof, and virtually untraceable. They seldom include personal data that could link them to the legitimate purchaser or recipient.
How Gift Card Fraud Works
There are multiple ways to commit fraud through gift cards. Some of them quite sophisticated; for example, thieves may employ an automated algorithm to roll through a list of potential account numbers and request the balance. If the result of any query returns a positive balance, the fraudster knows that:
the account number is legitimate, and
the account contains funds.
Gift Card Fraud Leads to Chargebacks? Don't Be a Victim.
Protect your bottom line and up your ROI. Click to learn more.
With just those two pieces of data, cyber criminals can purchase as much as the card balance will allow, knowing that the cardholder may not discover the crime for weeks or months. Indeed, it may never be discovered at all; CBS News reported that as much as 3% of gift card dollars are never redeemed. That amounted to roughly $3 billion in 2019 alone.
Gift card fraud can affect just about any merchant. And, as we mentioned, there are many different methods of leveraging gift cards for fraudulent purposes. Some are simply variations on other types of card-not-present fraud. A few of the more common schemes include: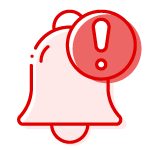 Using stolen payment data
Fraudsters buy gift cards online using stolen credit card information, then turn around and resell the cards for cash. They do this because, if the owner of the stolen data discovers the illegitimate purchase, the gift card could be canceled. Knowing this, the fraudster wants to convert the card for cash or merchandise quickly.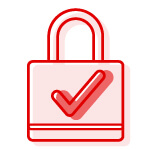 Using account takeover
By hacking in and commandeering a legitimate cardholder's bank or online shopping account, fraudsters can often gain access to multiple other connected accounts. Acting quickly, they can convert as much money as they can siphon off into untraceable gift cards to sell or make purchases.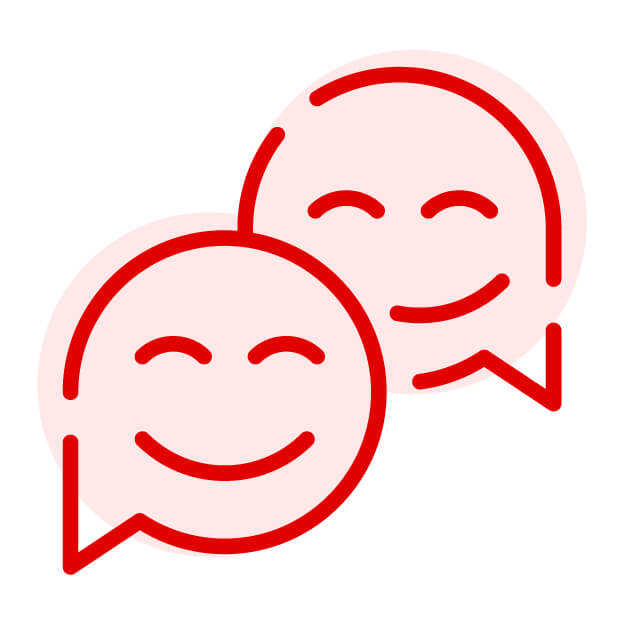 Using loyalty points and rewards
Loyalty and rewards accounts are popular targets, as the accrued points can be easily converted into digital gift cards.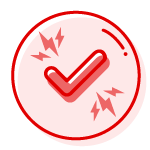 Using phony balance checks
Thieves watch for gift cards that go up for sale on marketplace sites, then contact the seller to buy the card. They insist on a three-way call to verify the balance with the retailer. The third party, of course, is the fraudster's partner, who simply copies down the gift card information when offered.
Going Beyond Invalid Purchases
These are just a few of the ways criminals can make illegitimate purchases using fraudulent gift cards. There are other specific threats that apply to brick-and-mortar stores who display and sell prepaid gift cards from other merchants. For example: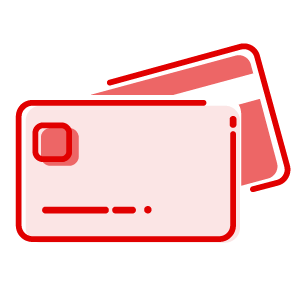 Pre-stolen card numbers
Typically, prepaid gift card displays aren't heavily guarded, because the cards themselves are useless until activated. A thief can smuggle a few out, copy down the numbers, then re-hang them in the store. By regularly checking the online balance for those card numbers, the fraudster will see when one is activated, then drain the account through online purchases.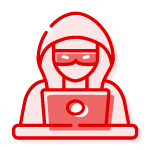 Replacing the UPC
Like the scheme outlined above, this scam involves the theft of several blank cards. In this case, however, the fraudster actually buys a card, then copies the UPC barcode of that card onto stickers. The stickers are placed over the real UPCs of the stolen cards, which then go back to the store. Whenever any of those cards are activated, the fraudulent code is scanned, and the balance goes straight into the fraudster's "legitimate" account.
Digital or electronic gift cards are easy for retailers. The process is automated, and there are no physical cards to deal with. At the same time, they have their own set of problems, too. For instance, the fact that the "cards" are intangible means they can be converted to cash even more quickly.
The risk is greater still if a merchant's database of available card numbers is breached. In that situation, fraudsters could gain access to many more than they could have taken if the cards in question were physical cards. In some cases, the fraudster could steal thousands of gift cards in a single incident. The merchant could be stuck honoring an untold number of cards that were never purchased.
Chargebacks for Dummies
Chargebacks can wreak havoc on your cash flow and profitability. This book is your guide for preventing chargebacks and, when they happen, fighting them more effectively. Request your FREE paperback copy of Chargebacks for Dummies today!
Send Me My Free Book!
How to Prevent Gift Card Fraud
The holiday season is prime time for all types of fraud, including gift and prepaid card fraud. However, trying to mitigate the risk of gift card fraud puts merchants in a tough spot. Manually reviewing transactions for indicators of potential fraud takes time, and that's one thing retailers won't have amid hectic holiday sales. Fraudsters know this, and use it to their advantage.
Some merchants have found moderate success with making adjustments to sales policies and practices. This might include: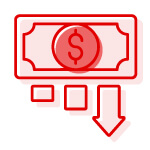 Limiting the sale of gift cards in bulk
This won't stop the fraud, but it may help control it by imposing reasonable limitations on purchases.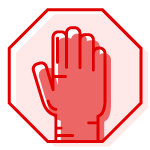 Implementing daily purchasing limits
Fraudsters have to act quickly, and will typically try to use the entire balance of a stolen card in one shot. Daily limits may help prevent this.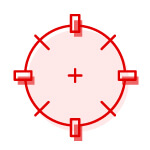 Tracking gift card data
Merchants who track cards from purchase through redemption are more likely to spot suspicious behavior, such as several new card balances going to one account.
Monitoring marketplace sites
Watch for your brand on gift card trading sites, in addition to social media markets and seller sites such as eBay. Too many cards offered by the same seller could indicate fraud.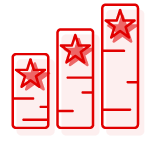 Imposing card dollar value limits
It takes more effort to convert 25 $20 cards than one $500 card, and there are lower margins per card. Limiting value amounts may make your cards less enticing to fraudsters.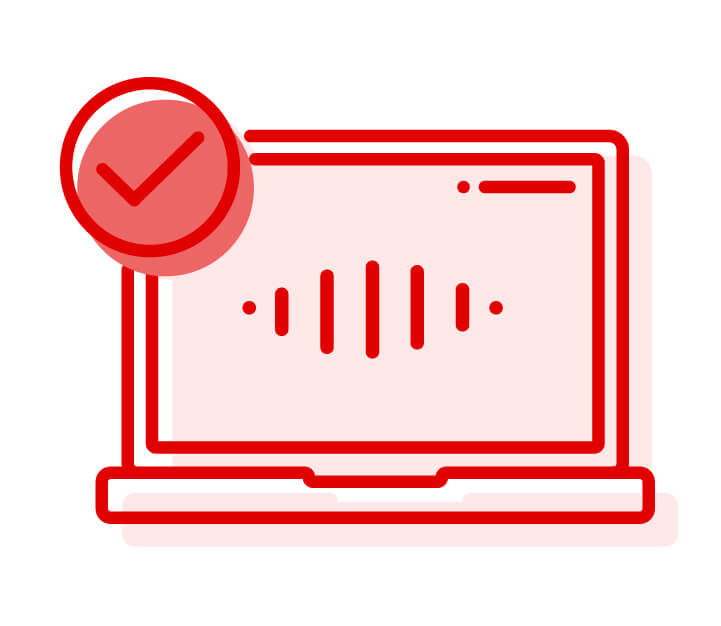 Securing data
Save gift card activation to the end of transactions. Teach employees to double check all cards prior to activation for any sign of tampering.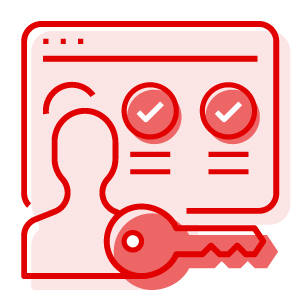 Monitoring card activation
Fraudsters know you're extra busy during the holiday rush. This is exactly why you can't afford to let security slide. Double-down on data security to avoid IT glitches and data breaches.
Getting Help with Fraud Prevention
While merchants can take steps to actively identify and stop fraud, it can be a full-time job that takes them away from more profitable pursuits, such as growing the business. Many retailers have discovered that they can save significant amounts of time, stress, and revenue by turning fraud prevention efforts over to third-party solution providers.
At Chargebacks911, we can not only help you find more ways to prevent fraud (and the accompanying chargebacks), we're experts at recovering revenue lost to all types of fraudulent activity. To learn more, contact us today.
---