'Fast Fraud' and Other Threats Make Digital Goods Risky for Merchants
For merchants, the earning potential associated with the sale of gift cards is significant. And considering the ease of use, it's no surprise that digital gift cards are quickly becoming a consumer favorite.
However, digital gift cards also present a major opportunity for fraudsters to take advantage of merchants.
Consumers Love the Convenience of Digital Gift Cards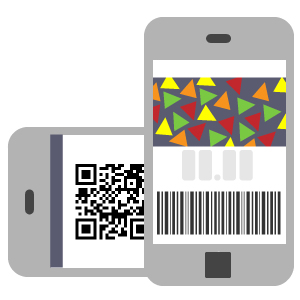 Data recorded
by transaction services firm, InComm, during the 2015 holiday season show the popularity of digital gift cards rising dramatically. 94% of respondents intended to buy 2 or more gift cards online or via mobile, and 76% were likely to purchase a digital gift card for the holidays. The figures were even stronger among consumers age 18-25, suggesting young people are the clearest audience for this type of merchandise.
Additionally, 96% of all respondents claimed that they were interested in the idea of storing gift cards on their phone for their own use.
Digital Gift Cards Present 'Fast Fraud' Risk
The popularity of digital goods is great news for merchants hoping to capitalize on gift card sales. However, digital gift cards leave merchants especially vulnerable to fraud, specifically thanks to a practice known as 'fast fraud.'
Criminals committing fast fraud go after the high risk products which are easiest to steal and resell. That makes intangible goods, such as digital gift cards, a prime target. In these cases, criminals buy digital goods using stolen account information, then resell the goods in order to quickly and easily monetize the stolen data.
The situation is so dire that, according to research published by Javelin, the average digital goods merchant will spend $10.1 million—or 20% of their total budget—on fraud-related expenses. The same study suggests that digital goods merchants employ five times as many individuals to fight fraud as physical goods merchants.
Gift Cards or Higher Fraud Risk: Is There an Alternative?
Consumers now expect merchants to offer digital gift cards, a claim supported by the projection that shoppers will supposedly spend $651 billion on gift cards in 2016. Therefore, merchants who shy away from the challenges associated with these products close the door to a huge potential revenue source.


That being said, the challenges merchants face are quite substantial and the dangers associated with this form of risk exposure shouldn't be taken lightly. Digital goods retailers have to worry about increased risk, more false positives, and higher chargeback rates. The risk of a prepaid card chargeback is a serious concern for many of these sellers as well.
However, trying to mitigate the risk of fast fraud puts merchants in a tough spot. Manually reviewing transactions for indicators of potential fraud takes time. However, customers expect digital products to immediately be made available.
So, should merchants ignore consumer demands and take the time needed to properly detect fraud—knowing this could negatively impact customer satisfaction and retention? Or should merchants provide instant gratification and accept the risk?
With the right tools and strategies in place, merchants might not need to make an 'either-or' decision. They should be able to both reduce risk and maintain high sales volumes with loyal customers.
For example, some merchants found moderate success with adjustments to sales practices. These changes have included:
Limiting the sale of gift cards in bulk
Implementing daily purchasing limits
Capping the dollar amount of each card sold
Temporarily limiting sales to closed-loop (store-specific) cards only.
However, the most effective solution remains the holistic approach. Merchants can dramatically reduce their fraud risk, as well as the portion of their budgets devoted to controlling that risk, by embracing third-party risk management.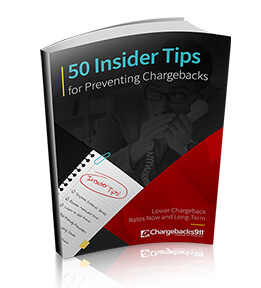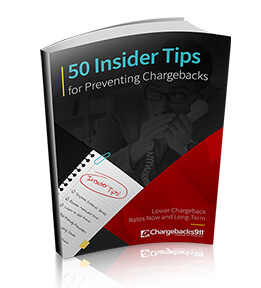 50 Insider Tips to Preventing More Chargebacks
Download our FREE guide that outlines 50 step-by-step effective chargeback prevention techniques. Learn insider secrets that will reduce your risk of chargebacks, increase your profits and ensure your business's longevity.
Free Download
The Multilayer Approach Works Best
Many online retailers are finding that, by turning their fraud prevention efforts over to third-party solution providers, they can save shocking amounts of time, stress, and revenue.
According to the Javelin study, 65% of all merchants who carry a combination of digital and physical products find third-party fraud prevention services to be cost-effective. It's also no coincidence that this category spends significantly less than digital-only merchants on fraud prevention.
It's clear that merchants find much greater success with third-party fraud prevention as opposed to keeping their efforts in-house. However, in order to make fraud prevention worthwhile, merchants need to approach the matter with a clear, coherent plan in mind.
Merchants can't afford to haphazardly adopt new solutions to counter each threat as it arises. This reactive approach is not agile or adaptive, and will lead to runaway inefficiencies and redundancy. Instead, merchants need to adopt a dynamic, adaptable, multilayer approach to fraud prevention—one which can counter fraud threats before they become liabilities.
Merchants Can't Afford Poorly-Optimized Fraud Solutions
The average retailer is expected to lose roughly $72,000 in 2016 as a result of gift card fraud. This is a problem merchants don't have the luxury to take lightly, especially as the industry shifts gears into the latter half of the year and the holiday season draws closer.


Fraud filters, merchant compliance, transaction authentication, tokenization technology—these are all different, yet important elements of a merchant's fraud prevention strategy. However, poorly-deployed fraud prevention can actually make matters worse.
Fraud prevention tactics based on static, unresponsive rules will generate false positives, costing merchants even more revenue.
Cumbersome authentication technologies increase transaction friction, which is a primary contributor to shopping cart abandonment.
Fraud prevention that is not correctly optimized is just as bad as having no response to fraud at all. With fast fraud, friendly fraud, and countless other threat sources on the rise, it's more important than ever that merchants streamline their approach. Fortunately, you don't have to figure out how to optimize your fraud prevention strategy on your own.
If you'd like more information about chargeback accounting and creating a multilayer fraud management strategy, one that minimizes risk without compromising revenue, contact Chargebacks911®.
Our solutions don't replace fraud filters and other services; instead, we make other solutions stronger, allowing merchants to get the most out of their revenue-recovering technologies.