Client Portal
---
Our Client Portal Makes Chargeback Management a Breeze
Thanks to Chargebacks911's™ innovative client portal, the information merchants need to effectively monitor chargeback issues is now available at the click of a mouse. Merchants have the information they need to take immediate action against chargeback threats when they arise.
Benefits and Features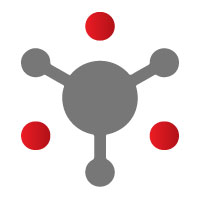 At Chargebacks911, our goal is to make risk mitigation as simple and straightforward as possible.
We remove the guesswork by providing transparent, easy-to-interpret information that you can actually use.
Our reports feature pertinent and relevant information. We won't make you sort through thousands of pages, trying to find the noteworthy data.
Unlimited access allows you to monitor risk in real time.
Customize your KPIs to evaluate the areas that matter most to your business.
The Chargebacks911 Difference
Other risk mitigation services might give you access to an overly-complicated online portal or charge extra fees for the use of an extensive host of niche services. Our research, however, suggests that most merchants do not understand, need or make use of the vast majority of these features.
With feedback provided by actual merchants, Chargebacks911 was able to create a unique chargeback management tool that other service providers have been unable to replicate.
| | |
| --- | --- |
| Us | Them |
|  Simple and transparent reporting | Overly-complicated user interface |
|   Pertinent information | Extra costs for unnecessary niche services |
|   In-depth analysis | Limited analysis capabilities |
|   Monitor multiple MIDs in one place | Monitor a single MID |
|   Personalized KPIs | Universal KPIs |
|   Customized per industry | Generic solution |
Chargebacks911's Month-to-Date Report: The Most Useful Product On the Market
Our innovative Month-to-Date Report is unlike anything else on the market today. Merchants are able to assess risk in real time and take action before it becomes a liability.
Per-MID Activity: Monitor activity on a per-MID basis with individually tallied data.
Total Transactions Processed: Track the number of transactions processed each month.
Total Chargebacks Issued: Chargeback issuances are monitored daily.
Chargeback-to-Transaction Ratio: Receive an up-to-date calculation of the chargeback-to-transaction ratio.
Daily Reports: Determine which MIDs are in danger of breaching monthly thresholds and which are in good standing.
Individual Network Calculations: Don't overlook the dangers facing one network while managing another.
Save Time and Money: Our Month-to-Date Report collects all of the most important information in one convenient place.
Experience the Difference For Yourself
Don't waste time, energy and money with inefficient self-management systems or costly and unnecessary services. Chargebacks911 offers the industry's most intuitive, pertinent and cost-effective strategy for chargeback management.
Contact us today to learn more about our revolutionary client portal and innovative reporting capabilities.
Tell me more about the Client Portal