Chargeback Companies: Understanding the Differences
There are basically two forms of chargeback management: do-it-yourself and professional assistance. Most merchants eventually arrive at the realization that they need professional help, but there are so many options. How can a merchant make a wise decision when it's time to hire a chargeback company? What characteristics should the merchant look for? Which companies should the merchant avoid?
Based on recent merchant surveys, what we are really missing from all of the available chargeback management resources, is a guide to choosing a chargeback company. To help merchants better evaluate their options, we've outlined the characteristics of the good and bad chargeback companies.
The Bad News First: Chargeback Companies to Avoid
Knowing what doesn't work is just as valuable, perhaps more valuable, than knowing what does work. Maya Angelou said, "Do the best you can until you know better. Then when you know better, do better."
Merchants might not have known better before, but now they do. Stay away from chargeback companies that do more harm than good.
Marketing disguises limitations.
No matter what item is purchased, the shopper needs to look beyond the big, flashy marketing slogans and really analyze the "hidden" message that's not obviously conveyed. Merchants looking for a chargeback company are no exception.
Take a look at a few examples of what chargeback companies say and what they actually mean.
| | |
| --- | --- |
| What They Say | What They Mean |
| "We have fully automated systems." | They do not conduct human forensics and therefore results are standardized. |
| "We can't fight chargebacks for digital products." | They recognize that these are the most difficult battles in the chargeback arena and elect not to fight them. This can also lead clients to unnecessary revenue loss. |
| "It isn't wise to fight all reason codes." | They lack the tools and expertise to distinguish friendly fraud from real fraud. |
| "We offer no guarantees." | They are not confident in their ability to identify all chargeback triggers or regularly monitor new fraud techniques. |
| "You have to use our gateway in order to use our service." | When merchants are required to integrate with a particular gateway or processor, they give up control of their environment. This becomes especially challenging to audit and detect extra fees. |
| "We don't support international processing." | eCommerce might be a global business, but this chargeback company is not. Regardless of their current global footprint, merchants should seek a provider that has a global understanding of the market. |
| "We can prevent all of your chargebacks." | They are making impossible promises. Card schemes will not issue comprehensive policies preventing merchants from receiving chargebacks. Chargebacks are a necessary consumer protection mechanism in cases of criminal or merchant fraud. |
| "We can eliminate all criminal fraud chargebacks by refunding transaction disputes when they are filed with the bank." | This is a misleading statement. In actuality, there are three companies that alert merchants in cases of unauthorized transactions. Chargebacks911® is currently the only chargeback company with access to all three alert networks. |
| "You can process your own alerts through a portal access point." | Some alerts will still become chargebacks. Chargebacks911 will conduct the due diligence on past chargeback history to ensure merchants are not paying for protection they did not receive. |
Static chargeback companies are a risk.
Logic suggests that a static chargeback company will never have the right target, and subsequently, the right solution, in a rapidly changing payment industry.
If the chargeback company is making decisions based on outdated, static solutions, the merchant could be facing a dire situation.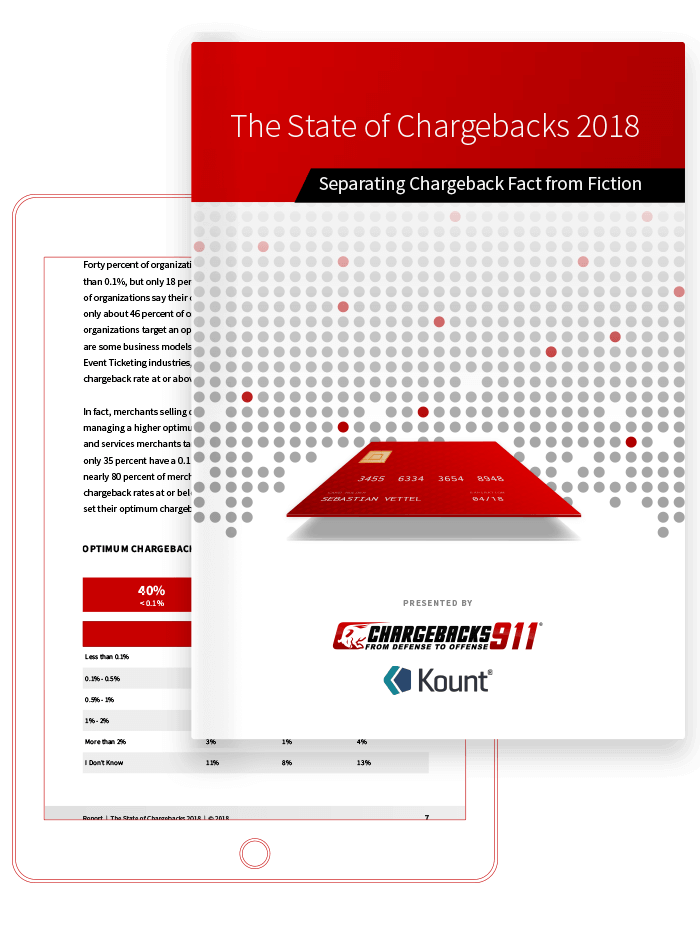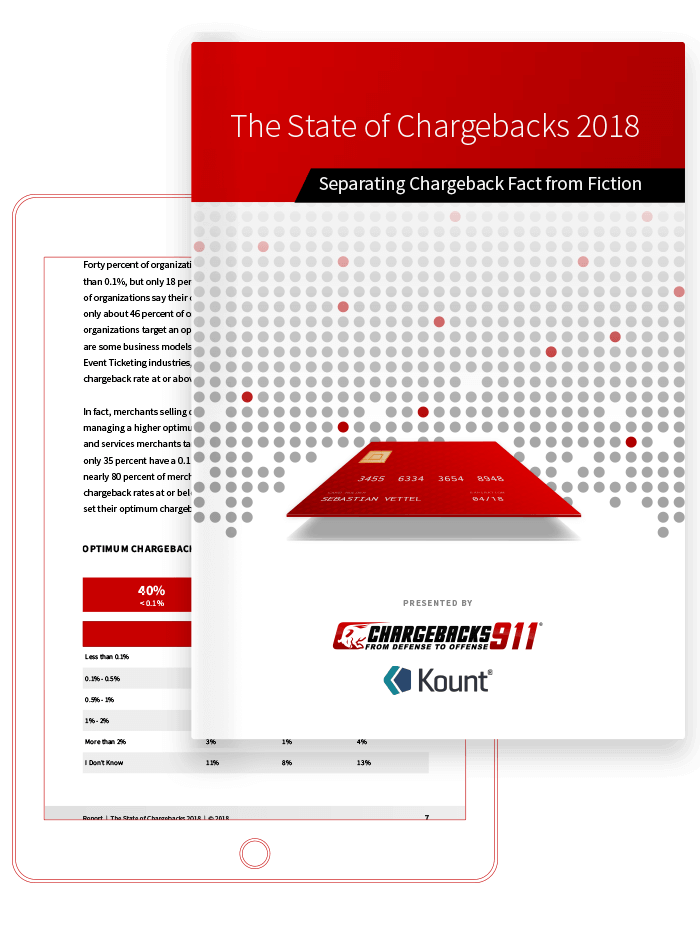 The State of Chargebacks 2018
Launched as a way of collecting and analyzing industry findings, the State of Chargebacks survey reflects the experiences of more than one thousand respondents in the card-not-present space. Download to learn the latest insights on fraud and chargeback management.
Free Download
Their silence speaks volumes.
In most cases, individuals are advised to avoid companies that over promise and under-deliver. While this is good advice, it is also important for merchants to note what the chargeback company isn't saying:
Can they adequately explain the chargeback process and the risks associated with each stage?
Do they understand the business and its mechanics?
Can they identify and articulate industry problems and trends?
Do they have a guarantee?
Unless the chargeback company can offer a solution to identify the real source of chargebacks, the strategies are only treating the symptom.
An over-dependence on technology creates liabilities.
Technology cannot repair a problem created by a human. However, it can make a merchant's chargeback issues worse.
Leaving the interpretation and prediction portion of a solution to software is a recipe for failure. The eCommerce environment is constantly changing. Solutions must be adaptable and dynamic. Few chargeback companies can create their own solution that is capable of evolving with the industry.
Identifying the Best Chargeback Companies

Fortunately, there are good chargeback management companies available to merchants.
Merchants wanting to hire a chargeback company should seek the following characteristics.
They have a willingness to go above and beyond.
There are a certain number of chargebacks that can be prevented through conventional automation. Many companies use those efforts to prevent just a small portion of chargebacks. The best chargeback companies will not stop there; they go above and beyond to prevent and dispute as many chargebacks as possible.
Compare us to other service providers:
| | | |
| --- | --- | --- |
| Them | | Us |
| Fight chargebacks with automated controls | vs. | Fight chargebacks with custom intelligence |
| Reduce chargebacks by forcing full refunds | vs. | Reduce chargebacks by targeting the source |
| Utilize a static platform | vs. | Utilize a dynamic platform |
| Require extensive integration | vs. | Offer non-technical integration and low IT requirements |
| Aligned with banks | vs. | Aligned with merchants |
| Offer a 2-step dispute process | vs. | Offer an 8-step dispute process |
| Limited guarantees | vs. | ROI guarantee |
| No turnkey solutions | vs. | 100% turnkey solutions |
| Limited accountability | vs. | End-to-end accountability |
| Limited representment success | vs. | Highest win rates in the industry |
Identifying the true source of chargebacks is essential.
A quality chargeback company can identify the true logic behind reason codes. Without this capability, merchants will be forced to eliminate profitable campaigns that, on the surface, appear to create problems. The true source is masked by inaccurate or incomplete information.
Without proper assistance, merchants will spend time and money to correct a problem that isn't there. For example, Vesta reports merchants lost $118 billion to false declines while the total amount lost to actual card fraud was only $9 billion. That means, merchants lost $118 billion trying to fix a $9 billion problem.
Chargebacks911 is the only company to offer Intelligent Source Detection™, a patent-pending method of identifying the true source of chargebacks. We use a combination of proprietary technology and expert analysis to determine the actual cause for the transaction dispute and create an appropriate solution.
Efficiency is worth the expense.
Merchants should be wary of companies that offer a $5 solution for a $1,000 problem. It is important to remember the old adage, "You get what you pay for."
A solution is only expensive if it doesn't work. The most expensive solution on the market today is the one that does not actually solve the problem for the merchant.
A quality chargeback company will be able to guarantee ROI.
Chargeback companies must innovate.
New fraud threats emerge every day, therefore protection must be as adaptable as the criminals. The best chargeback companies will innovate at every possible opportunity. Staying one step ahead of risks provides the best revenue retention solutions.
Chargeback protection is comprehensive.
Chargeback management is two-fold: merchants must prevent chargebacks and dispute friendly fraud.
These two tasks should work together. A chargeback company cannot address one issue and neglect the other.
At Chargebacks911, we offer a comprehensive solution that addresses both prevention and representment.
Our extensive suite of products is designed to address specific merchant issues. For example:
Need More Information?
If you would like to speak to a chargeback expert directly, contact us today. We also offer a complimentary, no-obligation chargeback analysis to determine your potential recovered revenue.
Choosing a chargeback company is one of the most important decisions you will make for your business. Find a true professional—both your consumers and your bottom line deserve the best!