Which of These Recurring Billing Service Providers is Right For You?
Recurring billing, or a subscription business model, is an effective method for securing a consistent and reliable flow of revenue.
Unfortunately, not all payment processors support recurring billing. Merchants interested in securing payments with this sales method will need to either find a processor who offers this service or contract with another company who facilitates recurring billing. Fortunately, there are several qualified service providers to choose from.
If you'd like a personal consultation with one of our eCommerce experts, please feel free to contact us for additional assistance.
Chargebacks911® is an independent service provider and offers comprehensive solutions to merchants of all sizes. If you're interested in adding subscription billing to your present payment processing portfolio, Chargebacks911 can assist you every step of the way–regardless of which processor or service provider you select.
The following list is an impartial review of available processing options for recurring payments and subscription billing:
---
2Checkout

Serving more than 50,000 merchants, 2Checkout is a global payment processor with more than 15 years' experience. The company operates in 211 different markets, allowing merchants to accept 87 different currencies and offers solutions in 15 languages.
The company provides merchants with additional services such as a payment gateway, a merchant account, and fraud detection technology. The platform also integrates with more than 100 different shopping carts.
A flat fee of 2.9% + $0.30 per transaction is usually assessed, but reduced pricing is available for companies that process high transaction volumes. 2Checkout can accommodate both physical and digital goods, as well as services.
Website: 2Checkout.com
---
Avangate
With over 4000 customers and over 10 years of experience, Avangate is a global eCommerce and subscription billing platform that helps software, SaaS, and digital companies maximize their revenue. Avangate's subscription management and recurring billing solution enables consumers to have a frictionless, no-hassle experience.
Merchants can quickly set up and configure billing plans to match their business model (one-time, recurring, usage-based, different subscription terms, etc.) with an advanced API. Merchants can also easily manage each subscription's life-cycle and make necessary adjustments in accordance with the consumer's geographical region.
Website: Avangate.com
---
Braintree
This PayPal subsidiary is a strong contender in the recurring payments marketplace. Describing themselves as a "full-stack payments platform," Braintree offers merchants a simplified, plug-and-play solution with processing service, a merchant account, payment gateway, and more.
The fee structure for Braintree is the same as PayPal's—the merchant is responsible for a flat 2.9%, plus $0.30 for every transaction.
Merchants wishing to offer recurring billing can take advantage of their secure payment data storage, as well as prevent dropped sales by automatically updating stored card information.
Braintree is not available to merchants in every vertical, as the company does not deal in industries typically defined as high-risk, such as auctions, online gaming, or ticketing.
Website: BraintreePayments.com
---
Chargebee
Unlike the previous two entries, Chargebee is not a payments processor. Instead, they are a SaaS (software as a service) provider designed to help merchants easily send and manage invoices and recurring payments. This makes it possible for merchants to maintain their current processor, yet accept
recurring transactions
.
The service enables merchants to manage their recurring payments, as well as dispense coupons and special offers, alter payment periods, and manage customer data. Chargebee's pricing is based on volume, allowing merchants to adjust plans as the business scales.
Website: Chargebee.com
---
Chargify
Chargify first launched in 2011 with an investment from celebrity entrepreneur Mark Cuban. Since then, the company has grown to become a recognizable brand in the payments industry, providing solutions to thousands of merchants.
Chargify's features allow merchants to streamline and customize their billing. Merchants can set up metered billing, variable usage fees, trial periods, and more. Add-ons allow for easy discounting and coupons, while various engagement techniques can be used for customer retention. Chargify provides users with relevant analytics, making it possible to track performance and customer data.
Like Chargebee, Chargify's pricing is based on monthly invoice volume and desired features, such as integration with accounting software.
Website: Chargify.com
---
Fusebill
Fusebill offers a cloud-based subscription management software that allows merchants to customize their customer communications such as failed payments, expired credit cards, or past due invoices.
They have a robust reporting dashboard that provides immediate insights into key subscription metrics. Merchants can also take advantage of Fusebill Payments, a payments gateway that is integrated with Fusebill's flagship subscription management platform.
Website: Fusebill.com
---
Inovio
As Inovio claims on their company website: "We didn't invent the payment gateway, but we've made it a whole lot sexier."
With 25 years' experience and a global presence, Inovio emphasizes their seamless integration and that their service works alongside many different payment technologies. Available products include a gateway, hosted checkout, virtual POS, and third-party integrations. The platform also includes APIs that are adaptable to virtually any programming language.
Website: InovioPay.com
---
Konnektive
The primary functions for Konnektive CRM are transaction, customer, and campaign management--facilitating customer support from one end of a transaction to the other. Specific features of the service include email auto-responders, shopping cart technology, and more.
The platform integrates with external support including call centers and order fulfillment, as well as a variety of payment gateways. Konnektive supports all global currencies and languages.
Website: Konnektive.com
---
Lime Light
Lime Light focuses exclusively on serving the needs of merchants operating with a subscription business model.
Lime Light aims to provide everything merchants will need in a recurring billing environment. In addition to their recurring payments process, Lime Light offers in-depth analytics and market insights, helping merchants to drive customer engagement and retention. Advanced automation and personalized billing options means merchants can customize the platform to fit their existing payment processing structure.
Website: LimeLightCRM.com
---
MoonClerk
This standalone service is targeted primarily at those who do not need enterprise-level tools. Small and independent businesses, freelancers, schools, nonprofits—all of these and more are the primary focus of MoonClerk's technology.
MoonClerk advertises quick integration with a user-friendly interface. This allows merchants who are commonly overtaxed with daily business management responsibilities to exert little effort on their subscription payments.
Partnered with Stripe, a global payment processor, MoonClerk users pay a per-transaction fee, along with a monthly fee based on volume of sales.
Website: MoonClerk.com
---
NMI
As a gateway technology provider, NMI focuses on merchants in the market for adaptable services. NMI processes more than 150 different currencies and allows clients to accept all the major international card brands, as well as Apple Pay and even checks.
Merchants can manage multiple MIDs using a single gateway account to consolidate reporting and transaction batching. The gateway can integrate with more than 175 shopping carts and 150 different processors, all with customizable levels of client support for novice as well as experienced merchants.
Website: NMI.com
---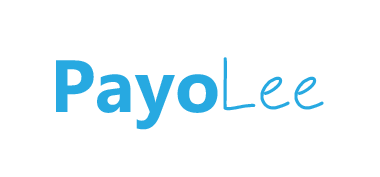 Payolee
Payolee is a recurring payment service integrated with Stripe. Their straightforward platform is catered to the "non-tech savvy," with the heart of their subscription payment service made up of small businesses including gyms, subscription boxes, clubs, and online magazines.
The company emphasizes their straightforward interface, with business owners able to set-up recurring payment forms to place on their websites in minutes with no coding required. Payolee offers monthly pricing as well as a per-transaction Stripe partner fee.
Website: Payolee.com
---
PayPal
Perhaps the most rudimentary of these services is one of the most widely-recognizable names in the payments industry.
The setup for PayPal's Subscriptions and Recurring Payments program is fairly quick and easy, but the platform is targeted primarily at merchants with relatively few transactions. As businesses start to scale, it will likely become necessary to graduate to a more in-depth service.
PayPal uses the same rate for recurring transactions as they do for standalone payments, (2.9% + $0.30 per transaction) and users pay no registration or monthly fees.
Website: PayPal.com
---
PaySimple
This payment processor is designed for cross-channel optimization across brick-and-mortar, desktop, and mobile transactions, but is targeted primarily at small- to medium-sized businesses. The service is intended to be inclusive from end-to-end, offering most of the services a small business would need to get up and running including ACH processing, gateway, and acquiring service.
Not only does PaySimple automate the actual payment, but the platform also sends pre-transaction reminders and post-transaction receipts.
Website: PaySimple.com
---
Recurly
Recurly is another service designed exclusively for the subscription business model. Features of this platform include analytics tracking and Account Updater—a tool that helps merchants prevent
revenue loss
due to incorrect or outdated credit card information.
Like other service providers, Recurly's billing model is straightforward—merchants pay a monthly fee for either their core or professional plan, then a fee of 1.25% plus $0.10 per transaction.
Website: Recurly.com
---
Shopify
With Shopify, merchants can setup their own simple webstore and conduct recurring transactions, in addition to several other essential functions. This platform is ideal for merchants who are new to the eCommerce environment.
Merchants can sell their wares on multiple social media platforms, through customizable 'Buy' buttons, and other interfaces. Pricing ranges from $29 to $299 monthly, with an additional per transaction fee.
Website: Shopify.com
---
Stripe
Stripe is a global payment processor that handles billions of dollars in transactions every year for 100,000+ businesses in 100+ countries and nearly every industry. The platform facilitates payments with credit and debit cards, bank and direct debit, local wallets, and cryptocurrencies.
Stripe is another platform that advertises easy integrations and versatility, providing merchants with the full-stack plug-and-play option. The cost-effectiveness of the rates will depend on the merchant's individual needs. Flat fees are usually assessed at a rate of 2.9% plus $0.30 per transaction.
Website: Stripe.com
---
Upodi
Upodi is an enterprise grade recurring billing service specifically tailored to subscription-based businesses, such as SaaS providers. They offer support through the entire customer lifecycle, with features that include detailed subscriber insights, seamless handling of up- and downgrades,
omnichannel
billing, and automatic invoicing.
They maintain a set of software development kits to help you build on their standard offerings and further customize the service to your specific needs. In addition to this, they offer integrations with widely-used applications such Dinero, XERO, and Quickbooks.
Website: Upodi.com
---
Vindicia
Vindicia is a subscription billing and payment services provider. They've processed over $24 billion in recurring transactions involving more than 240 million recurring billing accounts, with numerous high-profile global clients endorsing their service.
The company provides support for additional aspects of business operations as well, including customer acquisition, customer retention, analytics and subscriber lifecycle management. Vindicia offers three distinct product options: Vindicia® CashBox®, Vindicia Select™, and Vindicia Trial.
Website: Vindicia.com
---
Zuora
Zuora is a subscription management platform generally employed by enterprise-level merchants. One of the reasons for this is the platform's high degree of adaptability and integration. Zuora is natively integrated with such widely-used services as Salesforce and NetSuite.
Zuora's philosophy is predicated on the rise of the "subscription economy"—the notion that businesses and consumer are now opting for "outcomes over ownership." With cloud-based management, merchants can track, analyze, and oversee customer subscriptions from anywhere, and the company offers 7 mix-and-match strategies for subscriptions. Tiers, upgrades, and add-ons are designed to simplify the subscription process for you and your customers.
Website: Zuora.com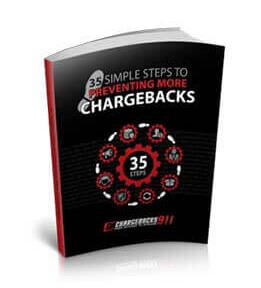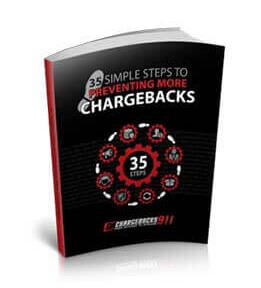 35 Simple Steps to Preventing More Chargebacks
Download our FREE guide that outlines 35 step-by-step effective chargeback prevention techniques. Learn insider secrets that will reduce your risk of chargebacks, increase your profits and ensure your business's longevity.
The "Subscription Economy" is Growing
There are several reasons why so many businesses are now embracing subscriptions, including consistent cash flow and higher customer retention. However, choosing the right subscription billing manager can be a major factor in determining just how successful your efforts will be.
If you need further assistance or have other questions about ensuring your business's long-term profitability, our experts are happy to help!
If you're a recurring billing service provider and your company isn't listed in this roundup, email info@chargebacks911.com to be included.