The Integration of OS-Pay into eCommerce Introduces New Earning Potential
A new development in mobile wallet technology is set to revolutionize eCommerce in the next two to five years. The so-called 'OS-Pay' could drastically change consumers' purchasing behaviors and merchants' fraud management.
Apple Pay and Android Pay Make Big Changes
Just this week, Apple Pay and Android Pay have quietly made a subtle change that will have a huge impact on eCommerce.
While these mobile wallets were formally limited to in-store purchases made with near-field communication or through merchants' custom apps, both companies have now made it possible to also use OS-Pay through a web browser.

Now the convenience of using Apple Pay in stores and within apps is available on the web in Safari...So paying on your favorite sites happens with just a touch and is quicker, easier, and more secure than ever before."
Not wanting to be outdone, Android promises something similar.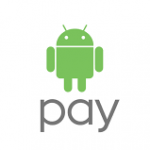 Tired of entering your payment and address details every time you make a purchase on your phone? Whether it's in your favorite app or checking out on Chrome, just select Android Pay at checkout and leave the rest to us."
These new developments will likely impact the eCommerce environment in a big way.
OS-Pay Will Challenge PayPal Market Control
Apple Pay and Android Pay are now in direct competition with the existing eCommerce superpower: PayPal.  While experts don't anticipate Apple Pay and Android Pay to surpass PayPal for at least another five years, there remains a possibility.
Consumers have already demonstrated that increasing the ease of the online checkout process is a top priority. As long as Android and Apple can replicate the frictionless experience without increased processing fees, both merchants and consumers will likely embrace the concept.
OS-Pay Will Decrease Fraud Exposure
Android Pay and Apple Pay include two unique features that, when added to the eCommerce environment, could significantly reduce risk exposure for both merchants and consumers.
These OS-Pay platforms take advantage of similar tokenization and encryption technology which drives EMV chip-enabled cards in card-present transactions. No actual credit card information is exchanged between the cardholder and the merchant in the process of conducting the transaction. Moreover, sensitive information isn't stored on the device or shared with the service provider.
Not only that, but Apple Pay and Samsung Pay employ biometric technology as a means of validating the cardholder's identity. Both platforms provide the option for cardholders to authorize purchases using fingerprint technology, thereby potentially reducing merchants' risk of EMV fraud tactics following the liability shift in late 2015, including friendly fraud and family fraud.
---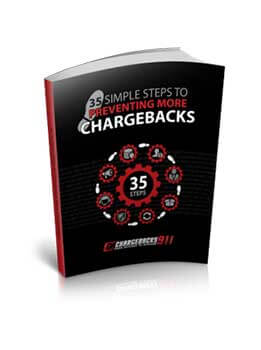 35 Simple Steps to Preventing More Chargebacks
Download our FREE guide that outlines 35 step-by-step effective chargeback prevention techniques. Learn insider secrets that will reduce your risk of chargebacks, increase your profits and ensure your business's longevity.
---
The Future Looks Bright
According to a report published by Juniper Research, merchants can expect to see exponential growth of OS-Pay sales in the eCommerce environment over the next few years.
The new report suggests that in-app sales and website payments utilizing these mobile wallet platforms will reach $8 billion in volume by 2018. That's up from an anticipated $540 million in 2016—a 1381% increase in just two years.
The more widespread adoption of these mobile wallet products goes hand-in-hand with the growth of mobile eCommerce as a broader trend. Even though the tablet market is believed to be on the decline, the report predicts that more than 85% of all online transactions will be made using a mobile device by the year 2021.
This clear trend toward smartphones as the device of choice for eCommerce consumers presents new opportunities for merchants.
It's more than likely that with greater merchant adoption of mobile wallet technology, consumers will be happy to take advantage of the platforms' added convenience and security. To demonstrate, office supply retailer Staples announced in early 2015 that Apple Pay accounted for 30% of all purchases made through the company's iOS app. Moreover, 65% of Apple Pay purchases were from first-time Staples customers. These findings came just two months after the retailer began accepting the platform, suggesting that the consumer interest is present, merchants need only capitalize on it.
More Choices & Added Security Benefits Everyone
Proponents of OS-Pay platforms argue that integration into the eCommerce checkout process will enable a smoother sales environment. Some have gone so far as to say the integration is a "no-brainer" for merchants.
By adopting mobile wallet payment platforms in eCommerce, merchants can deliver benefits for their customers as well as for themselves by reducing transaction friction, offering a wider array of payment options, and reducing fraud exposure. This will improve sales conversions and prevent shopping cart abandonment, a problem which costs merchants roughly $4 trillion each year.
As is the case with any new payment technology, merchants should proceed with caution. Innovation without oversight can be detrimental to the merchant's bottom line and reputation.
If you are ready to take a more comprehensive approach to payment processing and would like input on how to balance the risks against the rewards, contact Chargebacks911®. We'd be happy to advise your business as you optimize profitability and sustainability.