Make these Mistakes and You Can Expect Chargebacks
For online merchants, it's likely that chargebacks are already an unpleasantly familiar phenomenon.
However, there's something you probably didn't know: simple, in-house business mistakes are likely causing a significant portion of your chargebacks. It's true—merchant error is one of just three chargeback triggers.
Resolving these mistakes will greatly impact the number of chargebacks your business sustains.
Merchant Compliance Review
Minor missteps could be costing you major revenue. Learn how our Merchant Compliance Review can help.
Chargebacks resulting from merchant error are 100% preventable, but identifying those errors is challenging. Analysis needs to be objective and unbiased, viewpoints merchants aren't always able to obtain.
Chargebacks911® created Merchant Compliance Review, a revolutionary product that can isolate business mistakes that commonly cause chargebacks. We review the merchant's policies and practices, checking more than 100 factors that can lead to chargebacks.
After identifying mistakes, errors, and oversight, Chargebacks911 helps merchants correct these situations and prevent the resulting transaction disputes.
For this article, we've selected six chargeback mistakes that are often revealed with a Merchant Compliance Review. These six things--just a small portion of the 100 issues our company has codified--are easily fixable on your own. Remember, however, that they represent just a small portion of the problems your business is likely sustaining.
Mistake #1: Having a Lousy Policy Page
Merchants must thoroughly explain the return policy and the terms of service. By doing so, you protect yourself in two ways:
Customers know exactly what to expect. Chargebacks can be filed out of frustration—customers didn't know what to do or by when they have to do it. If you clearly outline your expectations, customers can act accordingly.
A well-crafted policy page gives some security. Your chargeback disputes will be more compelling if you can point to written documentation that supports the business's actions.
For example, if the merchant plainly states on the policy page that shipments are bundled (rather than sent out when merchandise becomes available), a disgruntled customer's "merchandise not received" chargeback won't be successful.
Mistake #2: Not Being Easily Accessible
It's possible the cardholder will file a chargeback because it is the only way to get a refund. If you hide your contact information or fail to respond to customer inquiries, the business will obviously sustain high levels of chargebacks.
Businesses are in competition with issuers; if it is easier to request a chargeback than a refund, your business will lose out big time. In fact, consumers report nearly 80% of chargebacks were filed out of convenience; it was easier to deal with the bank than the merchant.
Make sure you have an adequate "Contact Us" page on your website. Include all the information a customer could possibly want—your physical address, mailing address, email address, phone number, fax number, GPS coordinates, etc.
Live chat sessions are great, too. They allow customers to voice their concerns in real time, instead of being forced to wait for the merchant to respond.
Mistake #3: Not Tracking Delivery
One reason customers might file a chargeback is failure to deliver—whether their claim is genuine or fraudulent. That's why it's important to use a delivery tracking system.
If a customer honestly didn't receive his/her package, your tracking information will tell you where to find the broken link in the chain of delivery. However, if the customer is engaging in friendly fraud, this information will help you fight back.
For larger packages or international orders, consider requiring a signature on delivery, in addition to tracking the package.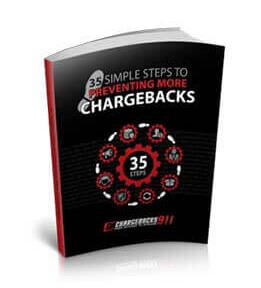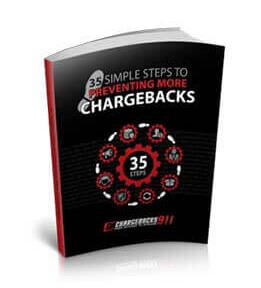 Mistake #4: Not Getting the Information You Need
Card networks and processors offer tools and services to help you ward off chargebacks. Not using these services could be a big mistake.
Things like AVS (Address Verification Service), card security codes, and 3D Secure (MasterCard SecureCode and Verified by Visa) help you identify potential fraudsters and prevent unauthorized transactions.
The data you collect from these services also helps fight chargebacks when they come up. For example, if a customer files a chargeback claiming to be the victim of criminal fraud, but the transaction in question took advantage of fraud-fighting tools like CVV, it will be harder for that customer to make a case.
Mistake #5: Not Following Through On Your Promises
Running a business is challenging. Successfully addressing every issue in a timely fashion is difficult. However, when it comes to your product descriptions, accuracy needs to be a top priority.
Customers who feel they've been duped might lash out in the form of a chargeback. That's why it's so important to make sure your product descriptions (and images) are accurate and up-to-date. Even if you include a disclaimer (which shoppers might not see or fully absorb), don't allow any of these discrepancies:
Accessories on the delivered product don't match (either things have been added or subtracted)
The color varies (even slightly)
The material used isn't the material that is mentioned
The quality isn't as high as it was implied
Mistake #6: Doing Nothing
The very worst thing you can do is absolutely nothing. Even if you've done all you can to prevent business mistakes, you can't account for fickle customers engaging in friendly fraud. When chargebacks happen, you must engage in tactical representment.
Fight illegitimate chargebacks to recover lost revenue and bring consumer awareness to the issue of friendly fraud.
Doing nothing ensures you will lose 100% of your revenue every time you receive a chargeback.
Chargebacks911 offers a comprehensive strategy that both prevents and disputes chargebacks. We'll help you detect business mistakes, prevent chargebacks, and dispute illegitimate claims that are unfairly stealing revenue. Contact us today for more information.