Ways Amazon Impacts Consumer Expectations & How Merchants Can Compete
There's no use denying Amazon's ongoing popularity in online retail. However, other merchants shouldn't take that as discouragement—instead, they should see Amazon as a pioneer, and attempt to incorporate many of the practices that first led the company to runaway success.
How Strong is Amazon?
Figures published in early 2017 show that Amazon accounts for nearly half of all online sales conducted during the 2016 holiday season. Looking at the year overall, 71% of all consumers surveyed report that they make at least one Amazon purchase each month.
What draws so many shoppers to do business with this one retailer? When researchers asked consumers why they kept coming back to Amazon time and again, the answers were surprisingly simple.
The foremost reason Amazon commands overwhelming customer loyalty is that they offer customers the products they want, all in one place, and for less money. However, customers also appreciate their detailed and relatively reliable product information and user reviews, as well as additional perks related to customer loyalty.
| | |
| --- | --- |
| Reason for Shopping with Amazon | % of Consumers Cited |
| Variety of Products | 79% |
| Free Shipping | 64% |
| Better Deals | 60% |
| Volume of Customer Reviews | 55% |
| Search Capabilities | 54% |
| Mobile Experience | 29% |
Consumers trust they will have a positive experience when they deal with Amazon. In turn, the retailer rewards that trust with high-quality service and incentives to promote further engagement, such as new and higher-value benefits for Prime subscribers.
Why Do Customers Keep Coming Back?
By looking at the dominant reasons customers keep coming back to Amazon, online sellers can develop a general impression of what customers want from their interactions with retailers:
The promise of a reliable, consistently-positive experience.
A wide selection of complimentary goods available at competitive prices.
On-site resources to conduct trustworthy and thorough product research.
Fast shipping, free of charge, with the same expectation for returns.
The ability to move through the site—or even across channels—with minimal friction.
Perks and exclusive bonuses that reward customers for their ongoing loyalty.
That seems like a lot to ask of retailers!
However, the key to Amazon's success has always been their willingness to not just meet current expectations, but inspire customers to expect more. The company is constantly looking for ways to gain an edge by offering new experiences before demand for those experiences is widely voiced by customers.
Tips to Make Competing Against Amazon Possible
Even still, it's not impossible for small or less-established retailers to not only compete with Amazon, but thrive in this environment.
1. Add Detail to Product Pages
Customers listed poor product information as one of their greatest sources of irritation when shopping online.
Product descriptions need to go far beyond the basics of color and size. Customers expect a much more comprehensive and even interactive experience to really get the feel of an item before they buy it. For example, consider the different ways a merchant could describe a t-shirt.
| | |
| --- | --- |
| Weak Descriptors | Strong Descriptors |
| Chargebacks911® logo shirt | This solid black t-shirt features the Chargebacks911 bull logo in sturdy red and white embroidering on the left side of the chest, measuring approximately 5 inches in length. |
| Size: Medium | Size medium, this tee is standard fit and runs true to size (38" - 40" in chest, 32"- 34" in waist). |
| 100% cotton | Made from 100% organic cotton, this soft and lightweight material was grown without the use of pesticides. |
| Made in the USA | This product was made in the USA, constructed of 100% locally-sourced materials. |
Detail is the difference between telling customers about an item, and helping them understand that item.
2. Work to Build Trust Among Customers
Customer reviews tend to play a considerable role in helping shoppers determine whether to make a purchase. In fact, 49% of Amazon shoppers say product reviews are the most influential factor when deciding whether to purchase a product. Customers won't base their decision entirely on one review though; the mean average of multiple customers' experiences will have the greatest influence.
Consistency is important, and if customers don't find enough reviews on a merchant's site to instill confidence in the seller, they will look elsewhere for other options.
Merchants want to engage customers and encourage them to contribute their thoughts. This will ultimately help build a stronger community around the merchant's brand, keeping customers coming back regularly, engaging, and instilling trust in the merchant.
3. Respond to Customer Reviews and Questions
Reviews and FAQ sections aren't just for the benefit of potential shoppers. An open line of communication allows merchants to ensure customer satisfaction, survey for potential errors or product flaws, and build brand affinity and confidence.
Responsiveness to customer concerns can play a major role in encouraging customer loyalty and preventing chargebacks as well.
The occasional bad review is unavoidable, but the good news is, negative feedback isn't as detrimental as merchants might assume.  In fact, customers tend to be suspicious of merchants whose reviews are perceived as too positive. As a result, studies have found customers are most likely to purchase from sellers with reviews averaging somewhere between 4.2 and 4.5 out of 5.
Negative reviews should be an opportunity to demonstrate customer service excellence by quickly and courteously addressing complaints whenever they turn up.
4. Allow for Visual Content
Customer surveys have also revealed roughly seven out of eight consumers look specifically for user-generated visual content, such as photos or videos, when conducting product research. When customers can access this information directly from the merchant's site, though, it can lead to faster conversions and greater customer trust in the merchant.
It's recommended that merchants allow users the option to submit pictures and videos to the site, in addition to simple text reviews. This is a great way to encourage customers to complete a purchase instead of holding off for more research, thereby boosting conversion.
5. Reward Loyalty and Brand Advocates
Roughly 54% of consumers say they are willing to buy more from companies which reward them for their loyalty. At the same time, nearly as many shoppers (48%) could be lured away by the prospect of a better offer—like reward points or travel miles.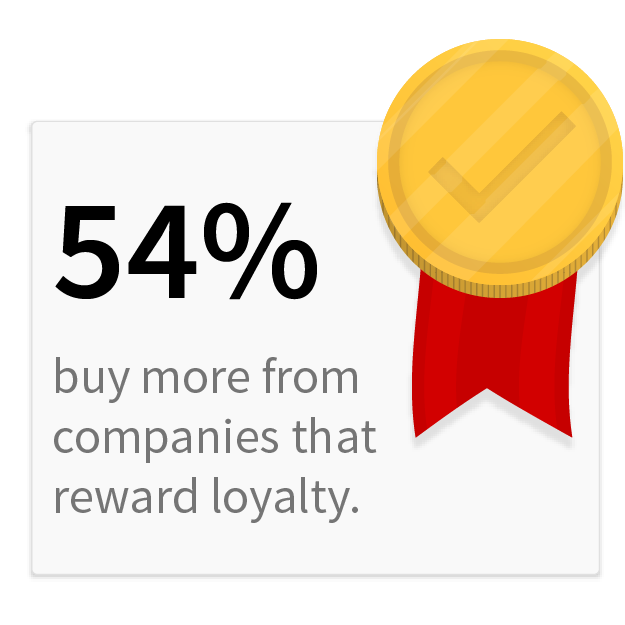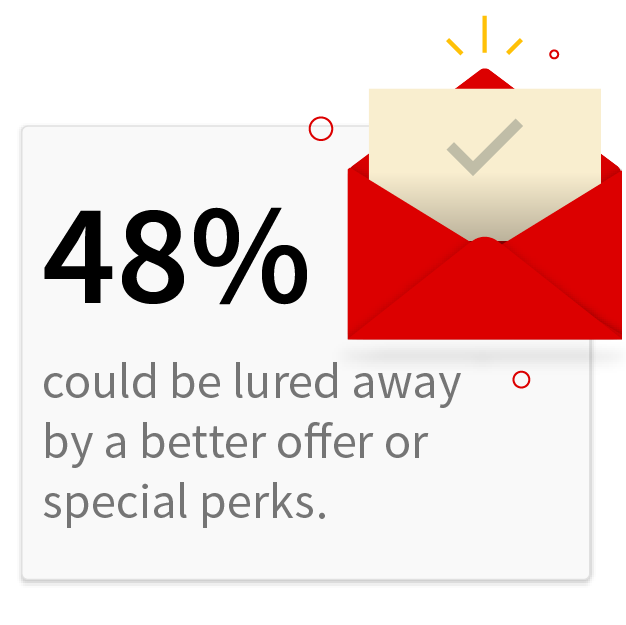 One of Amazon's strengths is the company's premium services designed to incentivize customer loyalty, build brand affinity and, ultimately, to drive conversions. With the company's Prime service, customers enjoy free shipping, video streaming service, ad-free music streaming, and special exclusive deals.
To be considered alongside Amazon, merchants might want to offer incentives that reward customers for returning and referring new shoppers. Brand advocates are passionate about the business, so it pays to reward them with special deals, events, VIP service, and more.
6. Give Customers the Convenience They Expect
Despite the allure of loyalty programs like Prime, 54% of shoppers who decide not to buy from Amazon ultimately go with another major retailer like Target or Walmart. This is almost always to secure a better deal at comparable levels of convenience, reminding merchants to never lose sight of the two most fundamental pieces of the puzzle: convenience and price.
Offering prices comparable to those of mega-retailers is not always realistic, but it is possible to compete in terms of convenience. All the following are great ways to reduce customer friction and make the shopping process as convenient as possible:
Don't force customers to create an account before buying—make this optional.
Optimize pages to load quickly (less than two seconds).
Be transparent about customer expectations, policies, and procedures.
Enable auto-fill during the checkout process for shipping and billing information.
7. Consider Other Channels
Some retailers took the idea of creating an interactive product experience and went a step further.
Amazon began as an eCommerce store but in the past few years, has expanded out into physical retail space. The company now has bookstore locations in several cities with more on the way, and plans to open its first "checkout-free" Amazon Go stores to the public before 2017's end. Of course, Amazon isn't the first online brand to move into the brick-and-mortar environment—brands including Warby Parker and Bonobos are already well-established in physical retail.
Modern shoppers expect omnichannel functionality. Amazon moved into physical retail with this already clearly understood, as the Amazon mobile app is an integral part of the in-store experience. Customer reviews for different books can be generated or recalled in-store, while with Amazon Go, the user's mobile device facilitates the entire exchange from entry to checkout.
Establishing a physical presence—even temporary outlets during the holidays, for example—can be a profitable move for online merchants, but only if they go into that space with an omnichannel mindset.
---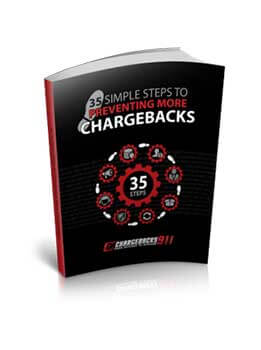 35 Simple Steps to Preventing More Chargebacks
Download our FREE guide that outlines 35 step-by-step effective chargeback prevention techniques. Learn insider secrets that will reduce your risk of chargebacks, increase your profits and ensure your business's longevity.
---
Competing with Amazon is Good
Despite the established popularity of Amazon, it's not impossible for other retailers to remain competitive. By striving to meet consumer expectations forged by Amazon's standards, merchants will help ensure that customers receive the best price, service, and experience—and that eCommerce continues to move forward.
Interestingly, adhering to the consumer preferences that emerged from Amazon's success do much more than just attract new shoppers and increase conversions. They contribute to greater business stability and help ensure long-term profitability.
For example, many of the above-mentioned strategies work to prevent chargebacks—enhanced product descriptions negate the legitimacy of "merchandise not as described" claims, a clean record online means customers won't mistakenly assume fraud if issues arise, customers receiving perks for their loyalty will be less likely to engage in cyber shoplifting with illegitimate chargebacks, and more.
However, neither outcome—decreased chargebacks nor increased sales—will be easy to achieve. Tactical and objective strategies that are customized for both the dynamic characteristics of eCommerce and the unique preferences of your customers are needed.
If you'd like help implementing the above-mentioned strategies in a way that will produce optimal and sustainable results, contact Chargebacks911® today. We'll help you do more than just mimic Amazon's success—we'll help you achieve even greater innovation!