Who is Involved in the Chargeback Process?
The chargeback process is complex; it involves several different people and institutions. Once you master the basics, however, it isn't too difficult to understand how a dispute progresses from one entity to another.
Let's talk about the people and businesses involved in the chargeback process.
The Cardholder
The entire chargeback process usually starts with a disgruntled or unsatisfied cardholder.
Normal credit card transaction processing involves satisfied customers who received their products or services without a hitch. Likewise, the merchant receives compensation without any complications.
Unfortunately, not all transactions progress in a satisfactory way. Merchants commit errors, criminals make unauthorized transactions, and friendly fraudsters try to get something for free. And that's where chargebacks come in.
Looking at current payment industry statistics, it's easy to see how chargebacks can happen. There are nearly 1.9 billion credit cards in use in the United States alone, with over 77% of Americans owning at least one credit card.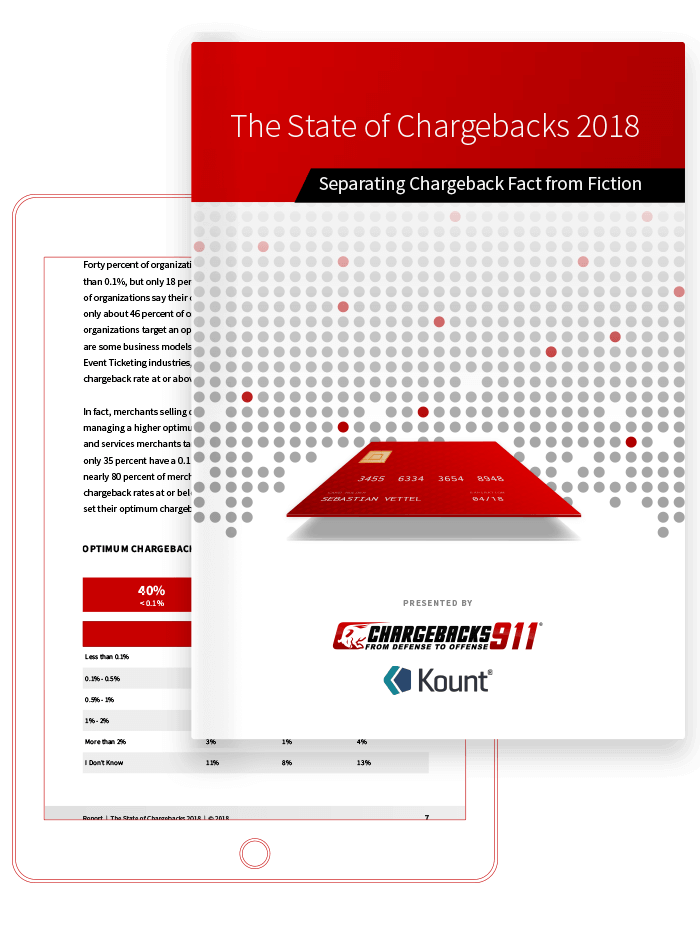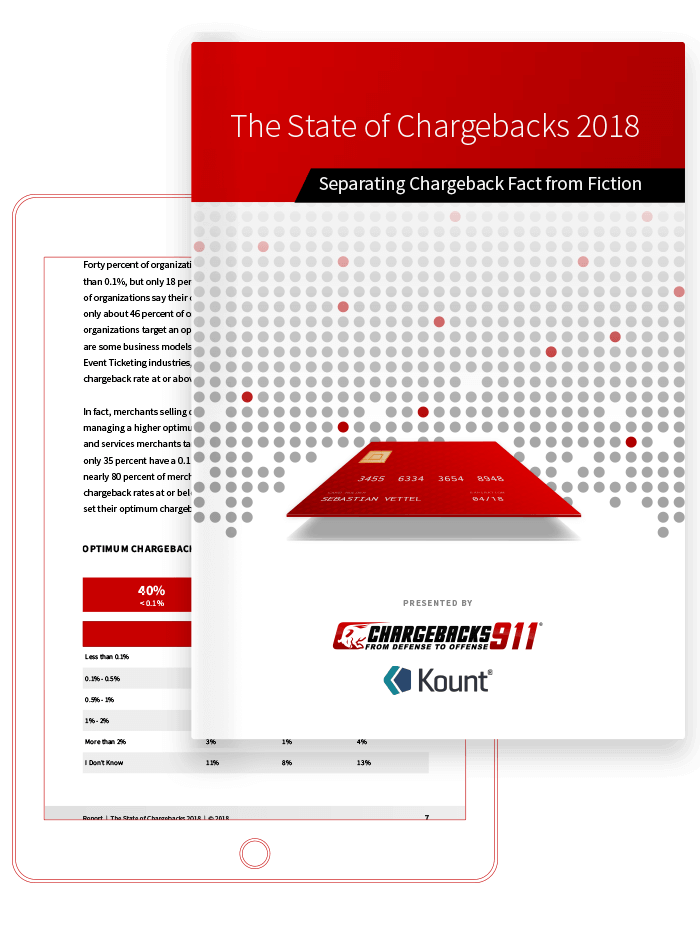 The State of Chargebacks 2018
Launched as a way of collecting and analyzing industry findings, the State of Chargebacks survey reflects the experiences of more than one thousand respondents in the card-not-present space. Download to learn the latest insights on fraud and chargeback management.
Free Download
The Merchant
When cardholders go shopping, they interact with merchants.
Before the era of online shopping, all transactions were processed in physical, brick-and-mortar locations. This type of transaction is called a card-present transaction. As the name implies, the merchant has direct access to swipe the card.
Card-present transactions are still quite prevalent, but card-not-present transactions are becoming more popular as alternative methods of shopping become more convenient. Cardholders can file chargebacks for both card-present and card-not-present transactions.
While there is always a risk of chargebacks, merchants are still willing to accept credit cards as a form of payment. The following table provides some statistics that illustrate how critical credit cards are in keeping merchants in business.
Merchants and Credit Card Transactions by the Numbers
Annual credit card transactions globally:
20 billion
Average number of credit card transactions per American annually:
119
Average amount charged per credit card transaction:
$103
Percent of U.S. purchases made using payment cards:
54%
Number of Visa and MasterCard acceptance locations globally:
38 million
Average annual number of credit card transactions made worldwide:
168.56 billion
The Acquiring Bank
In order to be able to accept credit card payments, the business must have a merchant account with an acquiring bank (which can also be called a merchant bank or acquirer).
The acquiring bank is a member of the card networks and acts as a liaison for the merchant with Visa and MasterCard.
Acquiring banks provide the opportunity for merchants to process payment card transactions. However, there are strict rules the merchant must follow and varying fees that must be paid.
Not all merchants qualify for a traditional merchant account. Depending on the products or services the merchant offers (and several other determining factors), the business may need a high risk merchant account. These high risk accounts come with several profitability-reducing stipulations and are only offered by a select few acquirers.
Traditional merchant accounts can be revoked if chargeback or fraud thresholds are breached. If a merchant account is terminated, the merchant will be placed on the MATCH List. This disparaging label makes it impossible for the merchant to secure another traditional merchant account for several years; for those placed on the MATCH List, a high risk merchant account is the only available option.
Regardless of the risk level associated with the merchant account, acquirers act in the same fashion. The bank collects the credit card transaction processed by the merchant and distributes them to the applicable issuing bank to receive payment.
The Issuing Bank
The issuing bank works with individual cardholders and takes responsibility for distributing credit, debit, and prepaid cards on behalf of the card networks. The issuing bank (or issuer) also manages statements, bills, and payments for accounts held by cardholders.
When cardholders choose to dispute a transaction, they notify the issuing bank. The issuing bank passes the chargeback along to the acquiring bank, which then notifies the merchant of the chargeback.
The Card Networks
Located at the crux of the chargeback process are the card networks. Serving as the main intermediary between the cardholder's issuing bank and the merchant's acquiring bank, card networks strive to ensure that every transaction is processed smoothly and accurately.
Visa, MasterCard, American Express, and Discover are the most well-known card networks. Each card network has its own guidelines to regulate the use of their cards and chargeback procedures.
The ability to accept credit, debit, and prepaid cards is a boon for most merchants, which is why merchants are willing to comply with the card networks' rules and pay fees for every transaction made with a card. Card networks frown upon chargebacks and may revoke a merchant's privilege to accept their cards if chargeback thresholds are breached.
Ready to Start Managing Chargebacks?
Chargeback management is complex. It demands a detailed understanding of all the people involved in the chargeback process and the regulations associated with each entity.
If you'd like help preventing and disputing chargebacks, let us know. We offer a guaranteed ROI. If our services aren't a good fit for your business, we'll let you know. Contact us today to learn more.