Chargeback Reason Code 85: Credit Not Processed
While a significant portion of chargebacks are filed illegitimately by friendly fraudsters, the blame for transaction disputes doesn't always lie elsewhere. There are several chargebacks that result from merchant error, and Visa chargeback reason code 85 is one such example.
What is Reason Code 85?
Visa chargeback reason code 85 is identified by the descriptor 'credit not processed.' There are several conditions in which this code can be applied:
A 'credit' or 'voided' transaction receipt was issued but not processed.
The cardholder terminated services or returned goods, cancelled a timeshare reservation, or cancelled a guaranteed reservation, but the merchant did not provide a refund. Additionally, the merchant did not share a restricted return or cancellation policy at the time of purchase or did disclose but failed to adhere to the policy.
A credit transaction was not accepted because the recipient refused it or it was prohibited by relevant laws.
Chargeback Reason Code 85 Rights and Limitations
Visa Core Rules and Visa Product and Service Rules issued April 2016 outlines the following rights and limitations.
If 'void' or 'cancelled' is printed on the transaction receipt, the chargeback is valid.
In situations where the merchant refuses the returned merchandise, the chargeback is valid.
If a transaction for a timeshare is facilitated with an improper MCC, the chargeback is valid.
If the cardholder withdraws a timeshare reservation within 14 calendar days of the contract date or the date documents were received, the chargeback is valid.
In situations where the cardholder terminated a guaranteed reservation with the merchant or agent in accordance with the disclosed policy but is charged a no-show fee, the chargeback is valid.
If the merchant or agent assesses a no-show fee greater than a single day's accommodations and related taxes for a guaranteed reservation that was terminated or unfulfilled, the chargeback is valid.
In situations where the cardholder is charged a no-show fee regardless of the fact that an attempted was made to terminate the reservation within 24 hours of the reservation confirmation delivery, the chargeback is valid.
The chargeback amount shall not surpass the original transaction amount. It is limited to the worth of the returned goods or the services not rendered.
The cardholder must attempt to return any merchandise that was shipped prior to the termination of the original transaction.
Invalid Use of Visa Reason Code 85
A chargeback would not be considered valid under any of the following circumstances:
Minor missteps could be costing you major revenue. Learn how our Merchant Compliance Review can lower your chargeback risk.
A dispute that challenges the quality of the service or merchandise provided, unless a credit transaction receipt is issued
A dispute involving value-added tax, unless a credit transaction receipt is issued
The cash-back portion of a transaction is included in the chargeback amount
The dispute of a fuel purchase transaction facilitated by a merchant with MCC 5542
A transaction in which a customs agency other than that of the merchant country's withholds merchandise
Chargeback Reason Code 85 Cardholder & Issuer Time Limits
Chargeback time limits vary depending on the applicable transaction dispute condition. The following may apply:
Transactions must be disputed no later than 120 calendar days of:
The date the original transaction was processed.
The date the cardholder received or anticipated receipt of the goods or services.
The date printed on the credit transaction receipt.
The date printed on the cardholder letter if the credit transaction receipt doesn't contain a date.
The date the issuer took possession of the cardholder letter, if both the credit transaction receipt and the cardholder letter do not contain a date.
Additional restrictions apply:
If the credit transaction receipt is dated, the issuer must abstain from filing a chargeback for 15 days.
If the merchandise was returned, the issuer must abstain from filing a chargeback for 15 days.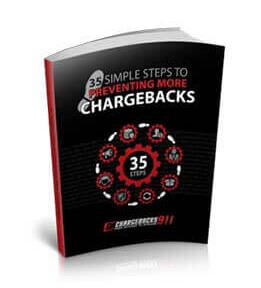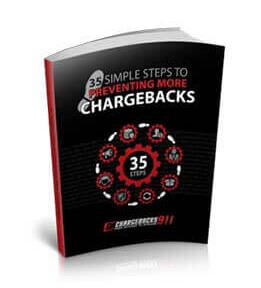 35 Simple Steps to Preventing More Chargebacks
Download our FREE guide that outlines 35 step-by-step effective chargeback prevention techniques. Learn insider secrets that will reduce your risk of chargebacks, increase your profits and ensure your business's longevity.
How to Prevent Reason Code 85 Chargebacks
A reason code 85 chargeback can result from one of two things: merchant error or friendly fraud. Prevention tactics must adequately address both sources.
Preventing Merchant Error
Preventing reason code 85 chargebacks that result from merchant error is relatively straightforward. By following proper procedures and adhering to good business practices, merchants can greatly reduce the risk of an unnecessary transaction dispute.
Some general business best practices to follow include:
Adhere to return and cancellation requests in a timely manner.
Make customers aware of all return and cancellation policies before completing the transaction.
Clearly explain situations that violate the return policy or don't qualify for a refund.
Having sound business practices is one of the best ways to prevent legitimate chargebacks. However, merchants also need to address illegitimate ones as well.
Preventing Friendly Fraud
An instant-gratification society combined with faulty consumer behaviors has led to an increase in friendly fraud chargebacks. This is intensified by issuing banks who fail to execute sufficient due diligence in accordance with card network regulations.
To combat friendly fraud associated with 'credit not processed' chargebacks, merchants should consider the following:
Write a lenient return and exchange policy.
Share contact information and respond to cardholders' attempts at communication.
Dispute known cases of friendly fraud to challenge illegitimate cardholder behavior.
Successfully Managing Reason Code 85
To effectively manage this type of chargeback, merchants must attend to both prevention and representment.
A careful analysis of internal operations and policies will reveal areas of friction in the customer experience, as well as payment processing irregularities. Eradicating these issues can decrease the risk of chargeback code 85 and increase profitability.
Click here
for additional information on how to audit for merchant error.
Definitively identifying friendly fraud and distinguishing it from other chargeback sources introduces additional monetization opportunities in the form of increased representments. This helps increase revenue retention and ensure long-term, sustainable growth.
Click here
to learn more about identifying friendly fraud.
If you'd like a free ROI analysis to determine the most cost-effective way to manage chargebacks, please contact Chargebacks911 today. With customized management strategies and guaranteed ROI, you have absolutely nothing to lose.