Chargeback Reason Code 71: Declined Authorization
Unfortunately, many chargebacks are caused by merchant error. Visa chargeback reason code 71 is the perfect example (Visa chargeback reason code 74 is another). Criminals and friendly fraudsters don't cause these profit losses; failing to follow standard credit card processing rules is to blame.
The good news is, these chargebacks are 100% preventable. We'll tell you the most common causes of Visa chargeback reason code 71 and how you can prevent these disputes from happening.
Chargeback Reason Code 71 Explained
Chargeback reason code 71 is titled declined authorization. Checking the MasterCard reason codes shows the corresponding code for this type of situation is 4808, authorization-related chargeback.
This transaction dispute is initiated by the issuing bank, not the cardholder. The issuing bank will send a chargeback reason code 71 when it receives a transaction with a declined authorization.
Merchant Actions That Cause Declined Authorization Chargebacks
Again, these chargebacks are the result of the merchant's failure to follow standard credit card processing rules. Usually, the merchant is simply trying to salvage the sale; actions aren't intended to be troublesome.
Minor missteps could be costing you major revenue. Learn how our Merchant Compliance Review can lower your chargeback risk.
The merchant will try to sidestep or overrule a declined authorization with one of three methods:
After the initial attempt is declined, the merchant will forcefully post the transaction without trying for another authorization.
The merchant will repeatedly swipe the card until it is eventually authorized. This authorization usually happens when the system times out or becomes temporarily unavailable.
After receiving a decline on the primary method of processing the transaction (either swiping or dipping), the merchant uses a fallback option (key-entered or voice authorized).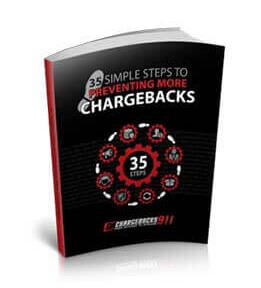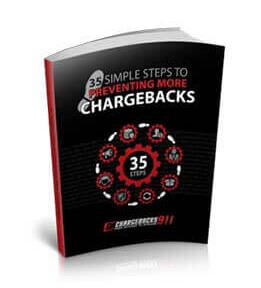 35 Simple Steps to Preventing More Chargebacks
Download our FREE guide that outlines 35 step-by-step effective chargeback prevention techniques. Learn insider secrets that will reduce your risk of chargebacks, increase your profits and ensure your business's longevity.
Managing Visa Chargeback Reason Code 71
There are very few representment options for this type of situation.
If the transaction was authorized, tell the acquirer the date and amount of the transaction in question. In all likelihood, this situation will be handled by your acquirer. You will probably never see an inaccurately filed chargeback reason code 71.
If the transaction was originally declined but the merchant continued to process the payment anyway, accept the chargeback.
Preventing a Declined Authorization Chargeback
There are basically only two ways to prevent a declined authorization chargeback.
Use Fallback Options Carefully
If the merchant's point-of-sale terminal can't read the EMV chip card, it is acceptable to use a fallback option (like swiping the card). However, it is important to share the necessary fallback indicators with the issuer for approval.
Communicate Expectations with Staff
Most sales staff members think they are doing the business a favor by forcing the transaction through. They think they are "saving" the sale. Another common example is when merchants receive a Visa chargeback reason code 62; the staff are so eager to complete the sale, they fail to notice the signs of a counterfeit card.
First, make sure staff understand what a declined transaction looks like. When the staff dip or swipe the card, an authorization request will automatically be transmitted. If the sale is approved, a receipt will be printed. If it is declined, the POS won't issue a receipt (or will print a short receipt that says "declined").
Next, devise an authorization policy and share it will everyone involved in credit card transactions. To avoid all declined authorization chargebacks, the merchant should issue a strict policy: if authorization is declined, stop the transaction immediately. Ask the customer for an alternate form of payment (cash or another card) or cancel the sale.
Merchants hate to see transactions get canceled; you're losing out on profits! However, a chargeback would cause profit losses too. If you stop the transaction before the chargeback is issued, you can at least avoid the accompanying fee.
Is it Time to Get Help?
Managing Visa chargeback reason code 71 should be pretty straight forward, but maybe they are just the straw that broke the camel's back.
If you're receiving too many chargebacks, no matter the cause or reason code, let us know. We'll take a look at your current chargeback management efforts and let you know if we can help save you money.