Chargeback Reason Code 62: Counterfeit Transaction
In general, the Visa reason codes are pretty easy to understand. The titles aptly describe what went wrong with the transaction. However, some aren't as self-explanatory as others. Visa chargeback reason code 62 is one situation where the explanation might not be totally clear.
Visa Chargeback Reason Code 62 Explained
Cardholders can file a counterfeit transaction chargeback if they didn't participate in the transaction. This reason code applies to card-present (or face-to-face) transactions.
Unlike card-not-present fraud where the criminal only has to access the credit card number, a counterfeit transaction requires an actual card to swipe. The fraudster will alter the account information on a card to facilitate this counterfeit transaction. Sometimes, hackers acquire credit card information and then manufacture their own replica card with the stolen data.
---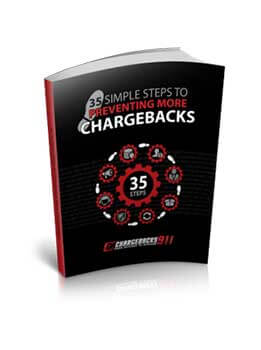 35 Simple Steps to Preventing More Chargebacks
Download our FREE guide that outlines 35 step-by-step effective chargeback prevention techniques. Learn insider secrets that will reduce your risk of chargebacks, increase your profits and ensure your business's longevity.
---
Common Causes for Counterfeit Transaction Chargebacks
There are only two reasons why a counterfeit transaction chargeback would come about:
The merchant failed to notice signs the card had been tampered with.
The merchant received authorization for the transaction, but the approval wasn't based on all the required information.
Are You Still Fighting Chargebacks? Why Not Prevent Them Instead?
Learn how a proactive strategy can prevent unwarranted disputes.
Disputing Reason Code 62 Chargebacks
As is the case with any fraud-related credit card chargeback, the representment options are somewhat limited.
If the card was swiped and the transaction authorized, send a copy of the sales receipt to the acquiring bank.
If the merchant received authorization for the transaction but it was based on insufficient data, accept the chargeback.
If the card had been tampered with and a counterfeit transaction did occur, accept the chargeback.
Preventing Visa Chargeback Reason Code 62
Chargeback management is two-fold. If there aren't many representment options, prevention is especially important.
Here are some ways to help prevent Visa chargeback reason code 62.
Avoid the credit card processing fallback options whenever possible. For example, a chip-and-PIN EMV card should not be swiped or key entered unless absolutely necessary.
Always make a manual imprint for key entered transactions.
Make sure the authorization is based on all the essential transaction information.
Always check the credit card account information. The first four embossed digits of the credit card number should match the four digits printed below.
Check to see if the embossed account number matches what appears on the terminal after swiping or dipping the card.
Blurry or uneven account numbers could mean the card has been tampered with.
Watch the shopper's behavior. If the shopper is acting suspicious, it might be a sign there is something inappropriate happening.
Carefully monitor self-checkout kiosks. These are prime opportunities for fraudsters to commit counterfeit transactions if employees aren't checking card security features.
Train employees to on how to perform a code 10 authorization request. A phone call, with yes-no questions, will help the employee detect potential fraud safely.
Get Help Managing Chargebacks
Determined fraudsters are everywhere. By constantly being on the lookout for suspicious behavior and implementing business best practices, merchants can avoid a lot of unnecessary profit loss.
If you'd like help managing chargebacks, contact us today. We'll tell you exactly how much you can expect to save with a proactive chargeback management approach.