Creating a Comprehensive Chargeback Prevention Strategy
Creating an effective chargeback prevention strategy demands the strategic use of various tools to create comprehensive protection.
Is the Visa Account Updater (VAU) a beneficial tool for your business?
Visa Account Updater: Overview
The VAU program allows for the electronic exchange of account information among merchants, acquirers, and issuers.
An issuing bank will notify Visa when a cardholder's account information has been altered. Some of the reasons updates may need to be made include a product upgrade, card expiration, loss, theft, or account closure.
Visa will maintain this new information and make it readily available when merchants need to access it.
Before billing a customer with information on file, the merchant can access VAU to check for recent updates. Merchants can make necessary changes before processing the transaction.
Visa Account Updater has the biggest impact on merchants who take advantage of subscription billing models or process installment payments. Information may have been correct when it was initially provided and the original transaction authorized, but if the cardholder doesn't make the effort to inform the merchant of changes, subsequent transactions will encounter problems.
What are the Benefits of Visa Account Updater?
The company asserts that Visa Account Updater delivers benefits for both merchants and cardholders alike:
| | |
| --- | --- |
| Merchants | Cardholders |
| Simplifies and secures recurring subscription transactions | Offers a seamless and convenient account update process. |
| Increases authorization request approvals from issuers. | Avoids interruption of services provided by merchants. |
| Boosts sales and customer retention for subscription services. | Avoids negative customer experiences from declined authorizations. |
| Reduces opportunities for passive termination of service. | Does not require cardholder to communicate changes to merchants. |
Visa Account Updater: One Component in a Comprehensive Approach
Visa Account Updater is a valuable tool for merchants who rely on subscriptions and recurring billing as a key component of their business strategy.
How can you get started with VAU? Contact a risk mitigation specialist at Chargebacks911® today. We'll help you take the necessary steps to ensure this tool is used to your advantage.
---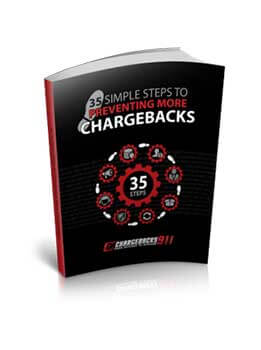 35 Simple Steps to Preventing More Chargebacks
Download our FREE guide that outlines 35 step-by-step effective chargeback prevention techniques. Learn insider secrets that will reduce your risk of chargebacks, increase your profits and ensure your business's longevity.
---
It is important to note that VAU is not the definitive solution to permanently prevent needless revenue loss. Rather, it is just one part of a comprehensive risk mitigation strategy—a strategy that must be strategically crafted.
There are several key components to a truly effective risk mitigation and chargeback prevention strategy. Contact Chargebacks911 to learn how to optimize your recurring billing model to ensure long-term sustainability and growth.