This Visa Knowledge Will Take You Everywhere You Want to Be
Note: This is the last article in a four-part series that was designed to give merchants a basic understanding of the major card networks. The Chargebacks911 knowledge base contains articles about MasterCard, American Express, and Discover. The blog also contains an article about China's UnionPay.
It's time to learn about the world's largest card brand—Visa.
Visa holds a commanding lead over other brands in terms of number of cards in circulation, as well as in purchasing volume. In fact, in 2014 alone, US consumers conducted more than $1.2 trillion dollars in sales using Visa-branded cards.
History of Visa
The history of Visa can be traced back to the 1950s. At the time, the average American family was already familiar with buying on credit. However, most people maintained lines of credit with individual merchants, rather than a consolidated, bank-backed credit account.
Inspired by the success of early charge cards like the Diner's Club card, Bank of America first issued its own credit card in 1958, called the BankAmericard—the precursor of today's Visa credit card.
Don't Tackle Chargeback Management on Your Own
Learn how prevention and management solutions from Chargebacks911 can help you reverse chargebacks, reduce fraud, and recover revenue.
A Very Unique Approach to Credit Card Distribution
The BankAmericard was unique in a few different ways. Not only was it the first card issued by a major bank, but is was also the first case of a mass mailing of unsolicited cards.
Prior, consumers interested in obtaining a line of credit needed to work through an application process provided by the issuer. Bank of America, on the other hand, mailed actual, working cards to consumers en masse.
Standardization Under National BankAmericard Inc. & IBANCO
From the beginning, BankAmericard experienced problems. A large portion of cardholders, unfamiliar with the still-new credit card, allowed their accounts to lapse into delinquency. Meanwhile, the advent of credit card fraud resulted in millions in early fraud losses.
During the 1960s, the BankAmericard expanded to issuers throughout the US, while international licensees issued the card under various names including Chargex, Barclaycard and Carte Bleue. Obviously, licensing with out-of-state and international issuers caused confusion. Soon, it became clear that something would need to change to make the BankAmericard a sustainable venture.
In 1970, Bank of America turned over domestic control of the card to an independent association called National BankAmericard Inc, serving all US issuers of the BankAmericard. Four years later, BankAmericard's international licensees formed the International Bankcard Company (IBANCO) to perform the same function.
In 1976, these different BankAmericard licensees united under a common name—Visa. Today, Visa still brands a huge number of credit cards, as well as a majority of the world's debit cards.
Similarities & Differences Compared to Other Brands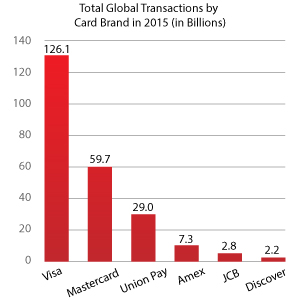 Visa was one of the founding partners of EMVCo, along with MasterCard and Europay. As such, Visa participated in the October 2015 EMV liability shift in the US along with all of the other major card brands.
One thing which separates Visa from brands like American Express and Discover is that, like MasterCard, Visa is a card network, but does not actually issue any payment cards. Visa provides their branded cards to banks, who then issue the card under their name.
Of course, one major distinguishing point for Visa is their massive market share.
With 849 million payment cards in circulation in 2014, Visa is the largest of the major card networks by a considerable margin, representing 46% of all credit cards and 68% of all debit cards globally. Cardholders around the world conducted more than twice as many Visa transactions compared to the company's closest competitor, MasterCard, and outnumbered UnionPay by nearly 100 billion transactions.
Visa's Security Features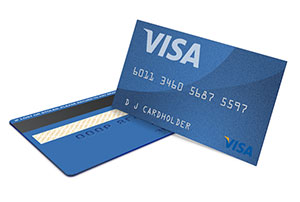 Most Visa cards around the world feature a 16-digit card number, though 13 and 19-digit cards are also used in certain cases. However, all Visa industry identification numbers (IIN) begin with the digit 4, the Major Industry Identifier designated for "banking and financial" cards.
The three-digit security code on the back of each Visa card is the CVV2 code. Comparable to MasterCard's CVC2 code or the CID code used by Amex and Discover, Visa policies suggest merchants check CVV2 codes as an added eCommerce security feature.
Similarly, Visa also participates in the 3-D Secure platform, branded as Verified by Visa. Cardholders can choose to opt-in to the Verified by Visa program and create a special code analogous to a PIN number. This code is then required for all online transactions with merchants who support the 3-D Secure platform.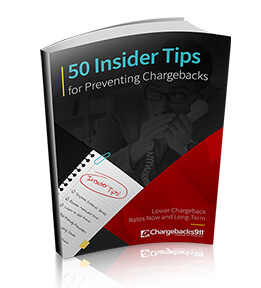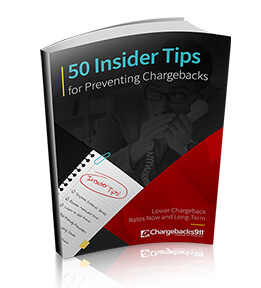 50 Insider Tips to Preventing More Chargebacks
Download our FREE guide that outlines 50 step-by-step effective chargeback prevention techniques. Learn insider secrets that will reduce your risk of chargebacks, increase your profits and ensure your business's longevity.
Free Download
Visa Chargeback Policy
Visa cardholders are guaranteed the legal right to dispute transactions, and Visa chargebacks work in a very similar manner to those on other card networks.
When a cardholder or issuer requests further information about a transaction, the issuer will submit a copy request. In this case, a merchant will have no more than 30 days to submit the requested information. Otherwise, the issuer may file a chargeback on the cardholder's behalf. However, in some cases, such as a situation in which a cardholder claims that a transaction is fraudulent, the issuer may skip the copy request and simply file a chargeback.
Also, a Visa debit chargeback is just like any other debit card chargeback. While the type of payment card used greatly impacts the transaction dispute from the cardholder's perceptive, it doesn't create much difference for the merchant.
Visa Chargeback Reason Codes
Also like other card networks, Visa issues a reason code for each chargeback, explaining the reason for the dispute. Some of the most common Visa chargeback codes include:
Visa Chargeback Policy Changes Take Effect January 2016
In early 2016, Visa introduced new policies revolving around the Visa Chargeback Monitoring Program. The network simplified the chargeback-to-transaction thresholds, hoping the streamlined process would aid acquirers.
To better understand the new Visa chargeback policy, download our detailed whitepaper.
Continue the Discussion
Chargebacks911® is happy to provide merchants with a generalized education about payment processing essentials. We strive to discover and share all the latest industry news and regulations.
However, this article does not serve as an official guide, nor does it encompass all the information our chargeback experts possess on the subject of Visa payment processing.
We encourage merchants to contact Chargebacks911® directly if they would like personalized suggestions for optimizing their chargeback management efforts for Visa disputes.