Chargebacks911 Sweeps Both Categories at 2019 CNP Awards
After three straight years of winning the Best Chargeback Management Solution – Customer Choice award, we finally took the coveted Judge's Choice title, too, at the CNP Awards 2019!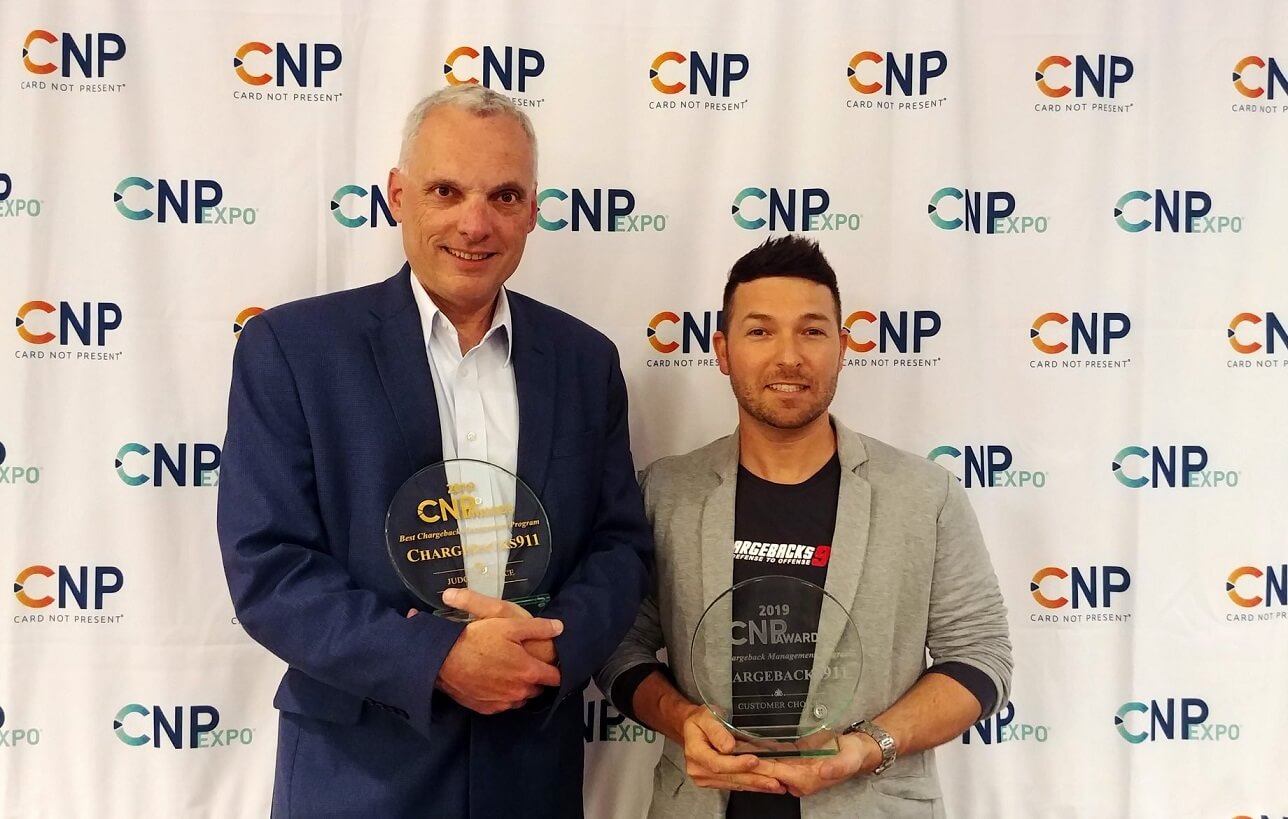 The CNP Awards are presented as feature event at the annual CNP Expo. The awards recognize "the best of the best" in eCommerce and card-not-present business. This year's ceremony took place May 23 at the Marriott Marquis Hotel in San Francisco.
This marks the fourth consecutive year for Chargebacks911 to be the best chargeback solution, according to merchants. However, this is the first time the panel of industry experts selected to judge the awards gave us the nod. We're honored to be recognized as the best chargeback solution by both merchants and industry insiders.
Of course, we're not content to just sit back and rest on our achievements. Our continued innovation and revolutionary thought leadership in the industry are what got us where we are today. We at Chargebacks911 promise to keep providing the same high-level service, while constantly pushing to transform how we manage chargebacks and payments in general.
"I'm extremely thankful to the judges, and to our amazing clients, who helped us bring home these awards," says Chargebacks911 COO Monica Eaton-Cardone. Of course, Monica also wanted to credit all the people who made this possible. "I'm so incredibly proud of the team for their dedication and hard work, continuing to advance our technology and leadership."
Quality service. Innovative technologies. Revolutionary strategies. Expert thought leadership. That's what makes Chargebacks911 the industry's award-winning leaders in dispute management.
Click here for more information about the CNP Awards 2019.