IMRG Fashion Connect Conference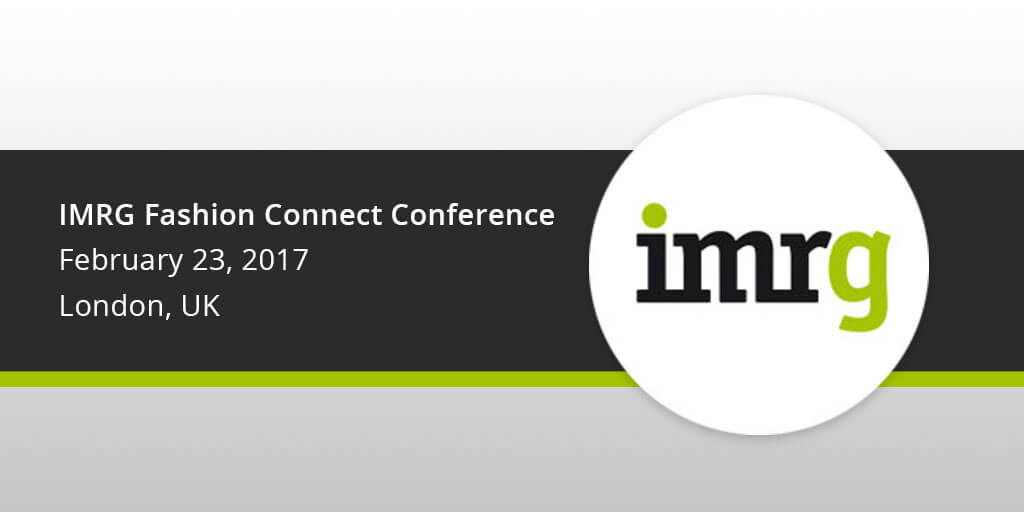 The 2017 Fashion Connect Conference is a one-day event dedicated to the multi-billion-dollar online fashion industry, and Chargebacks911™ is looking forward to helping attendees capture a greater portion of this impressive earning potential.

This IMRG event will feature several panels, presentations, and keynote speeches, along with numerous opportunities for networking. Chargebacks911's COO, Monica Eaton-Cardone, is set to chair one of the event's four panels, titled The Big Debate—How to Determine "Lifetime" Customer Value. This roundtable discussion examines how merchants can most effectively balance customer retention and acquisition, keeping customers' attention and calculating value per shopper.
Monica's insights are just one enlightening component of the IMRG Fashion Connect Conference, an event that promises to help eCommerce merchants achieve sustainable growth. If you'd like to arrange a personal meeting with Monica to learn more about the opportunities available to your business, email meetus@chargebacks911.com to schedule a meeting. We look forward to hearing from you.
Click here for more event information.
IMRG Fashion Connect Conference
February 23, 2017
One America Square
London, UK
The Big Debate—How to Determine "Lifetime" Customer Value
Monica Eaton-Cardone
11:45am – 12:25pm