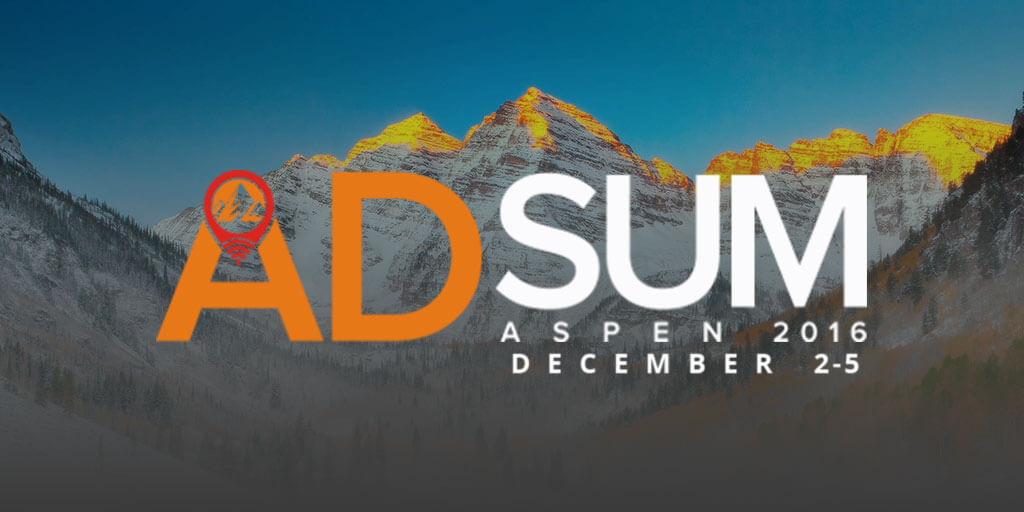 Chargebacks911® is the industry's leading solution provider for affiliate fraud prevention. This December, we bring our unparalleled technologies and expertise to Aspen, Colorado for ADSUM, "the first advertiser-focused conference."
This week-long event kicks off Friday, December 2, with the outdoor Opening Night Party. Over the following three days,
attendees will enjoy seminars, panels, Q&A sessions and plenty of networking opportunities, all to provide merchants with the necessary insights to make their next affiliate campaign a success.
Chargebacks911® is an official sponsor of this year's event, and we will have several representatives on hand throughout the week, including Chargebacks911® co-founder and CEO, Gary Cardone.
If you're attending ADSUM 2016 and would like to speak with one of our experts, please contact meetus@chargebacks911.com to arrange a meeting. Remember to use the promo code CB911ADSUM10 to receive 10% off your registration. See you there!
ADSUM 2016
December 2-5, 2016
St. Regis Hotel
Aspen, CO
Event Recap
Chargebacks911 representatives had an excellent time in Aspen this past week. The ADSUM 2016 event was entertaining and highly engaging, and we loved having the opportunity to meet with advertisers from around the world. We're already looking forward to next year's event!