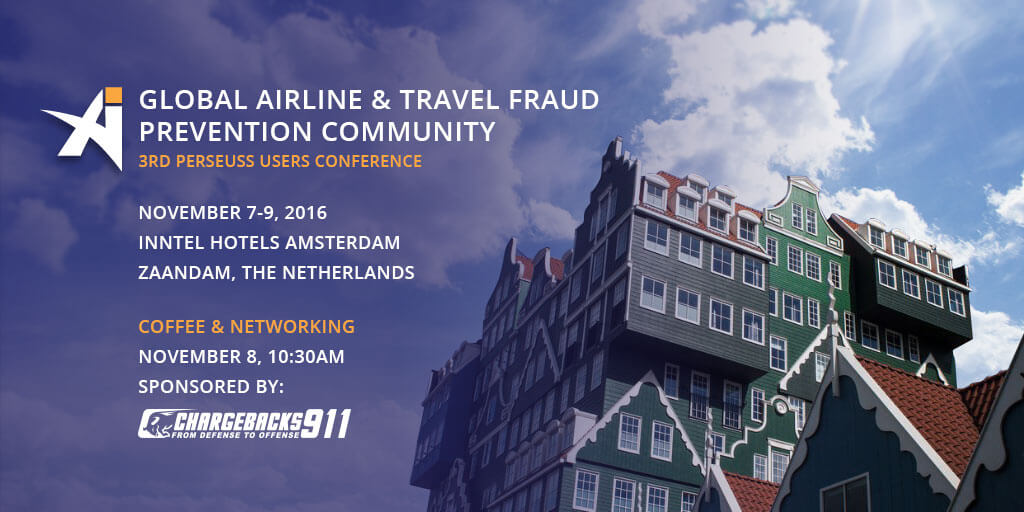 The Perseuss Users Conference is a key element in the airline industry's ongoing effort to facilitate safe, secure online transactions, and Chargebacks911® is honored to help bring about this unique industry event.
Perseuss, a secured platform through which airlines may exchange information about fraudulent activity, plays an integral role in creating a profitable environment for industry members. This conference brings together Perseuss users, payments professionals, and fraud prevention experts to share and improve the collective body of fraud data, making the platform more responsive in the future.
As one of the world's leading experts on chargebacks and friendly fraud, the Chargebacks911®  team is prepared to provide invaluable intelligence over the course of this three-day conference.
Chargebacks911® is serving as a sponsor for this year's event, and will be meeting with attendees at the Coffee & Networking session on Tuesday, November 8th at 10:30am.
To learn more about the 3rd Perseuss Users Conference, click here.
3rd Perseuss Users Conference
November 7-9, 2016
Inntel Hotels Amsterdam
Zaandam, The Netherlands
Event Recap
From the marvelous scenery of Amsterdam to the insightful and passionate discussion of fraud and chargeback prevention, the 3rd Perseuss Users Conference was better than we could have expected. As a conference sponsor, we were proud to have our brand connected to this high-quality airline industry event.