We've Been Voted Best in the Game for the Sixth Consecutive Year at the CNP Awards!
We at Chargebacks911 are proud to announce that we've been selected once again as winners in the Best Chargeback Management Program – Customers' Choice category at the CNP Awards 2021.
The CNP Awards are typically presented as the featured event at the annual CNP Summit and are among the most prestigious titles in the eCommerce and card-not-present space. This year, the award was presented as part of a virtual ceremony that took place on May 12.
"We're incredibly honored to win this award for the sixth consecutive year," says Chargebacks911 COO Monica Eaton-Cardone. "The CNP Awards are such a prestigious title because they recognize the innovative, important work that vendors and merchants do to advance the eCommerce space."
The CNP Awards issue two awards per category: Judges Choice & Customer Choice. So, in addition to the winner as chosen by a panel of industry experts, the company with the most votes in any given category, as voted by the merchants they serve, earns the customer title.
Chargebacks911 are now six-time winners of the Customer Choice award. Plus, in 2019, we swept both categories, earning top honors from the judges, as well as our customers.
Winning the public vote six consecutive times proves that Chargebacks911 delivers exactly what we promise: dynamic, scalable, money-saving solutions. We go above and beyond simply being technology providers.
We offer strategic advice on disputes, identify new monetization opportunities from chargeback data, and help our clients create an ROI-driven platform for growth. Our clients definitely notice the Chargebacks911 difference; in fact, they've now noticed the difference for six years running!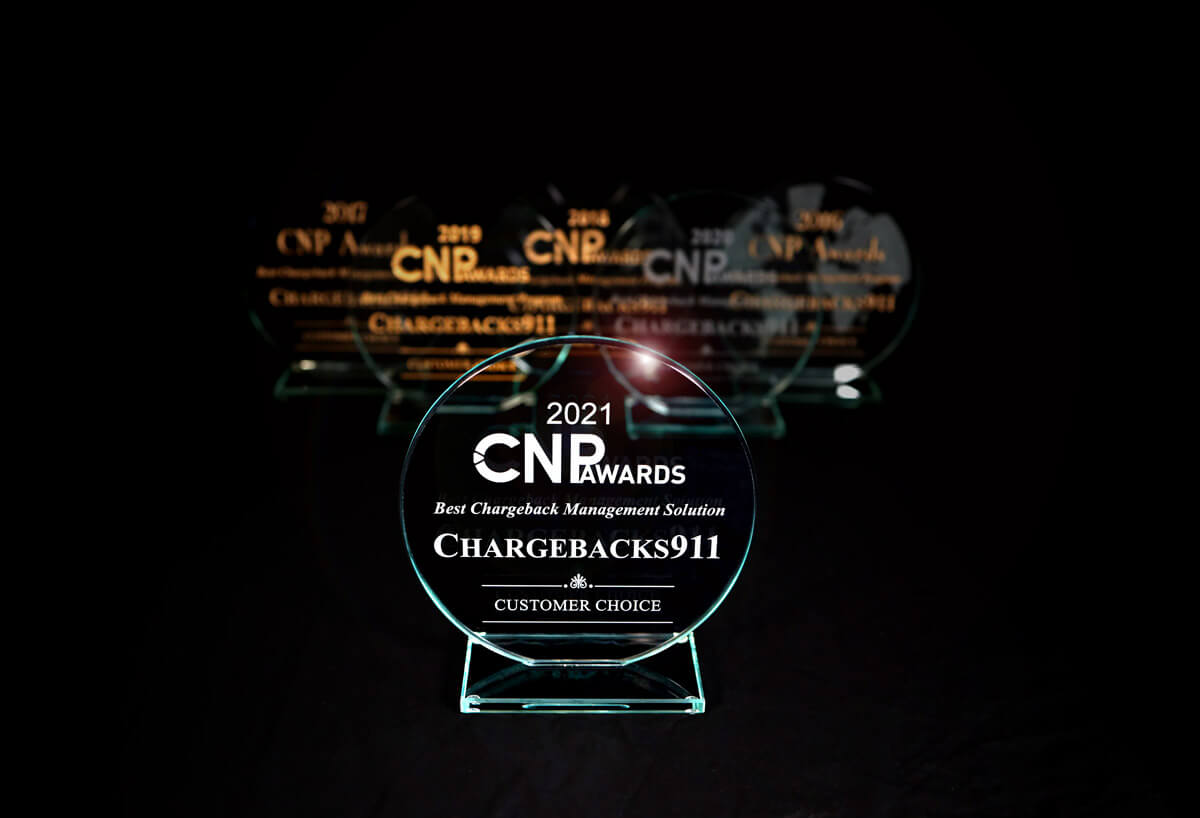 Click here to learn more about the CNP Awards.