We've Been Honored by One of the Most Prestigious Organizations in the European Market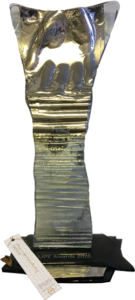 We're excited to announce that Chargebacks911 are the winners of the Best Technical & Service Provider, Organization title at the Merchant Payment Ecosystem Awards 2020. This is fantastic news!
The MPE Awards are the centerpiece of the annual Merchant Payments Ecosystem event. This conference is one of the premier happenings in the European payments market and is an important indicator of leadership in the payments space.
According to MPE, this award recognizes organizations that provide "outstanding services to merchants or merchant service providers." Eligible candidates in this category include:
Infrastructure Providers
Professional Services Organizations (i.e. Consulting Firms
HR Companies
PR Companies
Legal Companies
Security Assessors
Chargebacks911 are a leading voice in providing the necessary infrastructure to mitigate risk, prevent chargebacks, and protect merchant revenue. We're thrilled to add this title to our ever-expanding list of industry honors.
"The MPE Awards are a huge deal within the payments space," says Chargebacks911 COO Monica Eaton-Cardone. "The title recognizes those businesses that are doing the most to advance the industry and drive innovation, while also delivering value to their clients. Our win is a testament to everything we do to stay ahead of the curve in terms of payments and online fraud."
We'd like to thank the judges, as well as the event organizers who helped make this presentation possible. Click here to learn more about the Merchant Payments Ecosystem Awards.