Chargebacks911 Wins Customer Choice Award at the 2016 CNP Expo
At the annual CNP Expo, a prestigious gathering of noted industry members, Chargebacks911 was recognized as the Best Chargeback Management Program in the customer's choice awards category. It is an honor to receive this award and the public vote of confidence from our clients.
The Industry's Best Chargeback Management Program
The fourth-annual CNP Awards have become one of the most widely-recognized and trusted evaluation processes for payment industry service providers. Awards in various categories were distributed, including best processors, best anti-fraud solutions, and much more.
Chargebacks911 is honored to be recognized alongside other industry greats such as Worldpay and MasterCard.
As the popularity of card-not-present sales gains continual momentum, opportunities for fraud have likewise increased. With new threats comes greater need for dynamic, scalable solutions. Chargebacks911, along with the other recognized industry leaders, is committed to addressing these new challenges.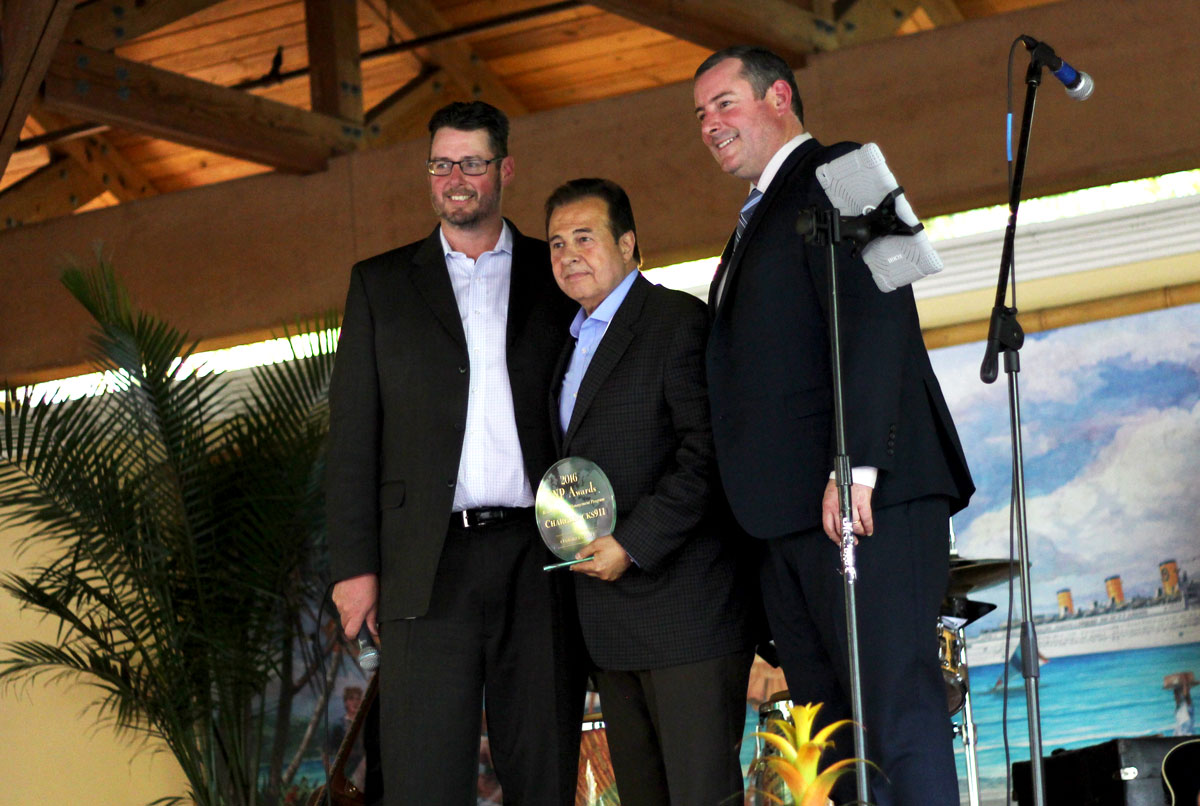 What Sets Us Apart
The CNP Awards were designed to identify the best industry solutions with overwhelming customer support. The features of Chargebacks911's services, those that both industry members and clients favor, are numerous.
Our clients receive customized solutions that meet the specific needs of that particular business.
Paid-on-performance options are available, everything from on-demand assistance to fully-outsourced responsibility.
Chargebacks911 is the only service provider to guarantee long-term, sustainable ROI.
Dynamic solutions evolve in tandem with industry threats. We are able to identify risks and create solutions before they become liabilities. We don't rely on static, outdated technologies or intelligence.
Our services are designed to liberate valuable resources. Clients are able to better grow their business by focusing energies on obtaining new clients and maintaining existing relationships.
Chargebacks911 doesn't rely on fully-automated technologies. Human forensics, coupled with intelligent machine learning, generate unparalleled results.
Chargebacks911: The Customer's Choice for Chargeback Management
Earning recognition in the customer's choice category demonstrates a huge vote of confidence from all our loyal clients, and Chargebacks911® would like to sincerely thank those who votes for us. We feel this is the perfect way to show the industry that we have the best and most satisfied customers.
This is one of the industry's most prestigious awards, and it was an honor to be recognized as a superior chargeback company. We also appreciate the opportunity to recommit ourselves to providing the innovative, dynamic solutions merchants need to stay competitive in the ecommerce environment.