We've Been Recognized by Keep Pinellas Beautiful for our Philanthropic Efforts
We've been listed as a 2021 Sunshine Business Member by Keep Pinellas Beautiful. This comes in recognition of our financial support, as well as our on-the-ground volunteer efforts to help make Pinellas County one of the best places in America to call home!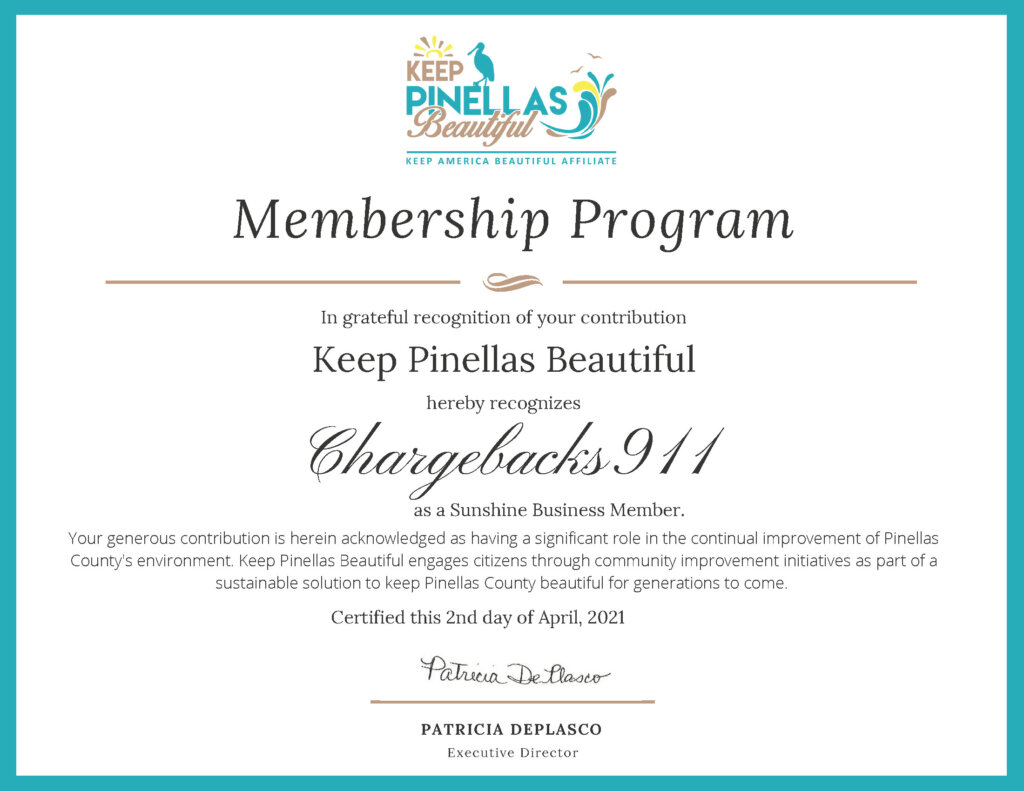 Keep Pinellas Beautiful is an organization bringing people together to transform public spaces into beautiful places. Their collective action champions environmentally healthy, socially connected, and economically sound communities with focuses on litter prevention, waste reduction, conservation, and community greening.
We at Chargebacks911 recently made a financial contribution to Keep Pinellas Beautiful as part of our monthly Take Charge for Charity challenge. Our team members also decided to land a hand in person and get some fresh air by participating in a beach cleanup with KPB in honor of Earth Day on April 22.
As a member and financial supporter of Keep Pinellas Beautiful, we at Chargebacks911 are helping to sustain and improve the programs and services which benefit everyone who calls Pinellas County home. In all, nearly 6,000 Pinellas residents working with KPB in 2020 contributed 16,959 volunteer hours. Through this effort, the organization had an incredible impact:
132,716 pounds of litter cleared
97,375 invasive plants removed from our delicate ecosystem
11,277 people educated
Click the button below to learn more about this organization, and see how you can get involved!
Learn More and Get Involved