Could This New Startup Make Online Returns Easier and Help Prevent Friendly Fraud?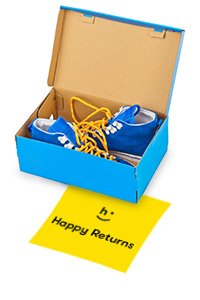 No one enjoys merchandise returns, neither consumers nor merchants.
For consumers, online returns involve contacting customer service, repackaging merchandise, finding the return address, and in some cases, paying the cost of return shipping out of pocket. Customers are frustrated with the process, and that frustration could ultimately affect merchants in the form of friendly fraud.
In fact, online returns represent such a substantial source of transaction friction for consumers that two entrepreneurs were actually able to channel that frustration into a new business venture.
Transforming Returns into a Business
Happy Returns, a new startup based in Southern California, aims to transform the process of returning merchandise "from a painful chore to an efficient and delightful experience."
The company constructs Happy Returns kiosks, known as Return Bars, in malls and other shopping locations with high foot-traffic.
When consumers want to return items they've purchased online, participating merchants allow shoppers to bring those items to a Happy Returns kiosk instead. Happy Returns will then provide an immediate refund and ship the item to the seller on the customer's behalf.
Founded by former Hautelook executives David Sobie and Mark Geller, Happy Returns banks on the idea that consumers appreciate the convenience of online shopping, but still prefer to make returns in-store.
The company opened the first of such kiosks in Santa Monica in April after raising $1.9 million in seed money, with plans to continue expanding down the road.
This is similar in concept to other startups like Shyp, who actually drive to the customer's home or office to pick up the merchandise. However, Shyp markets primarily toward urban professionals who would be willing to pay a modest fee for their convenience. Happy Returns, on the other hand, focuses on the everyday consumer, most of whom would much rather return their items in-person for free.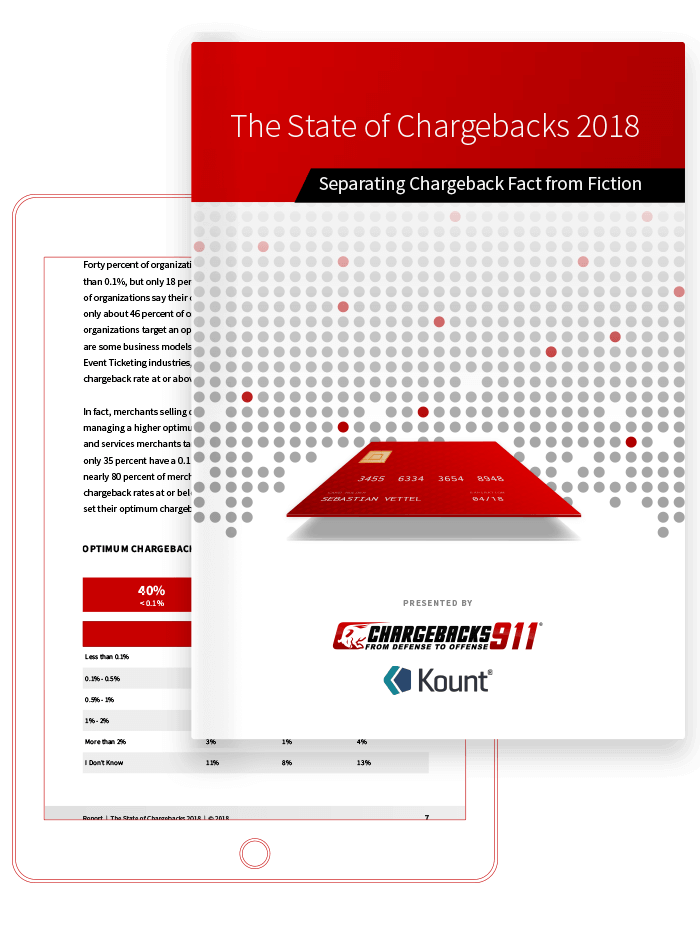 The State of Chargebacks 2018
Launched as a way of collecting and analyzing industry findings, the State of Chargebacks survey reflects the experiences of more than one thousand respondents in the card-not-present space. Download to learn the latest insights on fraud and chargeback management.
Free Download
Delivering Benefits to Merchants and Consumers
According to Happy Returns' proprietary research, 78% of consumers prefer to shop with retailers that allow in-store returns.
Customers like the straightforwardness and immediacy of in-store returns. They can walk out with cash in-hand, without repackaging and shipping the merchandise, or contacting the merchant and waiting for their money to be refunded.
David Sobie suggests that Happy Returns offers a solution for both merchants and consumers, boosting customer satisfaction while reducing costs at the same time. As he explains, the service benefits merchants because it "aggregates products for shipment and eliminates customer support calls inquiring about the status of returns."
Happy Returns charges the merchant a per-item fee for each item returned to one of their return bars. The company banks on the fact that their bundled packages will save on shipping, ultimately delivering net savings for merchants.
Easy Returns Mean Happier Customers & Less Fraud
Some experts remain skeptical of Happy Returns' business model, while others are more optimistic.
"I don't see this as having a big impact on the well-established online retailers like Amazon and L.L. Bean," says Richard J. George, professor at the Haub School of Business at St. Joseph's University. "But for other pure-play online retailers as well as omnichannel retailers, this represents a real opportunity to outsource this service, bringing benefits to them and their customers."
Most industry conversations regarding Happy Returns services have focused on customer satisfaction. While it is important to retain satisfied and loyal customers, this service may have an additional perk few are talking about: friendly fraud reduction.
Chargebacks911's® proprietary research has found 81% of friendly fraud chargebacks are filed out of convenience; consumers feel it is easier to deal with the issuer than the merchant.
One recurring topic of discussion throughout the CNP transactions environment is multi-layer fraud management—there isn't a single solution that will be the end-all for criminal fraud. Likewise, there is no single solution for friendly fraud. Friendly fraud mitigation demands numerous efforts to improve the customer experience.
While Happy Returns might prove to be one such effective solution, Chargebacks911 suggests the following for improved customer experiences and a reduced risk of friendly fraud:


Customer Service
Simple adjustments to customer service procedures can have a big impact on friendly fraud.
Make contact information widely available. Share essential information online, in order-confirmation emails, and on shipping receipts.
Reply to emails quickly, and adequately address the customer's grievance.
Check social media accounts frequently and reply to concerns raised publicly.
Replace interactive voice response systems (IVRs) with human engagement. Chargebacks911's proprietary research show merchants receive fewer chargebacks if a human answers the phone within four rings.
Provide 24/7 customer support.
Check here for 26 additional suggestions that will help improve the customer experience.


Returns and Cancellations
Merchants don't necessarily need to work with a third-party vendor to facilitate easy returns. Perhaps all it takes is a few adjustments to current policies and procedures.
Now is the perfect time for merchants to audit their return and cancellation strategy. Check here for 10 tips.


Policies and Procedures
Often times, merchants are too close to the situation to detect vulnerabilities. Simple errors and mistakes go undetected, which cause customer dissatisfaction and friendly fraud chargebacks.
Chargebacks911 offers a 106-point chargeback compliancy inspection. We survey merchant policies and procedures with the intention of discovering vulnerabilities, oversight, and unnecessary friction in the customer experience.
Click here to learn more about our Merchant Compliance Review.

Chargeback Representment
The most important element in a multi-layer approach to friendly fraud mitigation is chargeback representment. Disputing illegitimate chargebacks improves the merchant's reputation with issuing banks.
If cardholders are regularly filing chargebacks against a particular business, issuers will take note and assume unethical business practices are being used. The more chargebacks, the more implied fault.
By challenging friendly fraud, merchants can expose faulty consumer behaviors and restore their reptuations.
Contact Chargebacks911 if you'd like to learn more about this crucial element for friendly fraud prevention.
Happy Customers Equal Happy Merchants
Whether it is using services like Happy Returns or switching from IRVs to call center representatives, any opportunity to improve the customer experience often translates into fewer friendly fraud chargebacks.
If you'd like help creating a comprehensive solution for friendly fraud, contact Chargebacks911 today. We'll conduct an ROI analysis so you can see exactly how much your business can save by improving the customer experience and reducing friendly fraud.