BBB Review Mediation
---
Resolve Customer Disputes Before They Become a Liability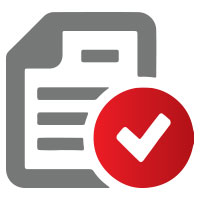 Has your reputation been tarnished by unflattering reviews? It's important to set the record straight, but resolving each conflict demands valuable resources—resources that should be used to grow your business.
Fortunately, Chargebacks911® has the perfect solution. Improve your reputation with our cost-effective, timely product: BBB Review Mediation.
Why Conflict Resolution Matters
If customers feels that a business has taken advantage of them, the Better Business Bureau is usually one of their first recourses. It is essential for merchants to resolve these issues quickly and professionally.
Reputation Perception: When customers see unresolved BBB complaints, they'll assume the merchant is up to no good—and file a chargeback without hesitation. Consumers will assume they've likewise been victimized by a "fraudulent" merchant.
Financial Ramifications: Merchants who leave conflict unresolved will experience an increase in chargeback issuances—which unnecessarily increases costs.
Future Implications: Merchants who resolve consumer grievances through the Better Business Bureau can improve their reputation with the organization, increase consumer confidence, and decrease chargebacks.
But merchants shouldn't waste their own resources...Chargebacks911 can help!
Don't Go into Mediation Alone
The process of mediating a dispute through the BBB is very lengthy and time-consuming. Most merchants simply do not have the resources to deal with such matters.
Chargebacks911 offers to liaise with the Better Business Bureau on behalf of the merchants we represent in order to resolve conflicts quickly and efficiently.
Save Time and Money: Outsource your BBB disputes and focus your attention on your business.
Achieve Better Outcomes: Resolve conflicts more effectively with the help of our trained mediators.
Prevent Chargebacks: Satisfied customers will have no need to pursue the matter further.
Why waste your time and money dealing with organizations like the Better Business Bureau? Put our professionals to work and let us resolve complaints for you!
Tell me more about BBB Review Mediation