The Internet of Things Promises a New Era of Interconnectivity—and a New Risk of Fraud
With the seemingly unstoppable growth of technology, it's likely an Internet of Things (IoT) will soon be a high-demand consumer entitlement. However, as the IoT merges with eCommerce, there is a significant risk of revenue-stealing: "Internet of Things" fraud.
The Internet of Things
People have been talking about the Internet of Things for a while now—the idea of a world in which billions of gadgets of all kinds are interconnected via the internet. Experts estimate that in less than a decade, $11 trillion will be tied into the Internet of Things.
Just a few of the new and interesting IoT products already available:
Item
Uses and Features
Roomba

Vacuum programmed to clean only certain parts of the house
Remotely start, stop, and schedule vacuuming
Automatically returns itself to charging station

Delphi Connect

Automotive interface with GPS and Bluetooth functionality
Live tracking of vehicle location
Sends alerts for low battery, high engine RPM, etc.
Keyfob function to lock and unlock car remotely
Performs diagnostics and identifies mechanical issues

SkyBell

WiFi-connected door bell
Receive alerts with pictures of guests at the door

LIFX Light Bulb

WiFi-enabled light bulb
Turn on or off remotely
Adjust brightness or even color from a smartphone

Bikn

Attachable tags locate items via GPS
Attach tags to keys, bags, even pet collars—never lose them again
What Is Amazon Dash?
Amazon Dash
is an innovative addition to the Internet of Things. These small, plastic buttons can be attached using adhesive to a variety of different household surfaces—inside cabinets, behind doors or on the side of appliances. Each button is associated with a specific product, from Hefty trash bags and Clorox wipes to Tide laundry detergent.
When any of these products start to run low, the consumer need only press the button, and a replacement package will be automatically charged and shipped out.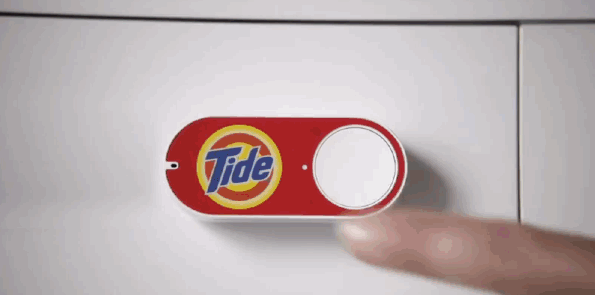 When Amazon announced the Amazon Dash button late last March, most commentators around the internet suspected the retail giant was simply playing an early April Fool's prank. However, the Dash buttons proved to be very real, landing like some kind of cartoonish future tech beamed straight from an episode of "The Jetsons."
On the surface, it might seem like this just another consumer technology to add to the IoT, but Amazon Dash is actually industry-changing eCommerce innovation—and the precursor for Internet of Things fraud.
Internet of Things Fraud
While Amazon Dash has yet to really catch on with consumers, excitement for the Internet of Things is now spreading throughout the eCommerce industry. However, as technology evolves, the risk of fraud evolves too—and combining card-not-present transactions with the IoT could be a risk merchants aren't prepared to handle.
Before, the possibility of fraud was limited to just a few arenas. Skimmers nabbed information in public, hackers breached stored data, or phishers stole sensitive information via individuals' computer use.
With entire homes now potentially WiFi-enabled, fraudsters have any number of different points of entry to access sensitive information.
At the same time, the range of sensitive information floating around is also widening dramatically. Fraudsters could now have access to personal health details, lifestyle habits, even individual consumers' current physical locations.
For each device connected to the IoT, new pathways for fraud open. As computer scientist Kevin Curran illustrates, "In the future, when toasters are connected to the Internet, how do you know they won't be running a spam botnet?"
How all of these changes will affect cardholders and eCommerce merchants cannot be effectively predicted. Therefore, merchants cannot afford to let their guards down.
eCommerce, Fraud & Chargebacks in the Age of COVID-19
What short- and long-term risks do you face as a result of this crisis? How can you protect your business and prevent loss? Download our free report today.
Free Download
Preemptive Solutions are the Best Solutions
For merchants, the Internet of Things presents a new frontier for eCommerce. However, in order to capitalize on those new opportunities, merchants need to have a plan in place to mitigate their fraud risk.
Merchants need to know how to identify fraud, as well as the source of their next potential fraud risk. The fastest-growing form of fraud is now friendly fraud, and it's taking the industry by storm.
Using Amazon Dash as an example, consider the following Internet of Things fraud scenario: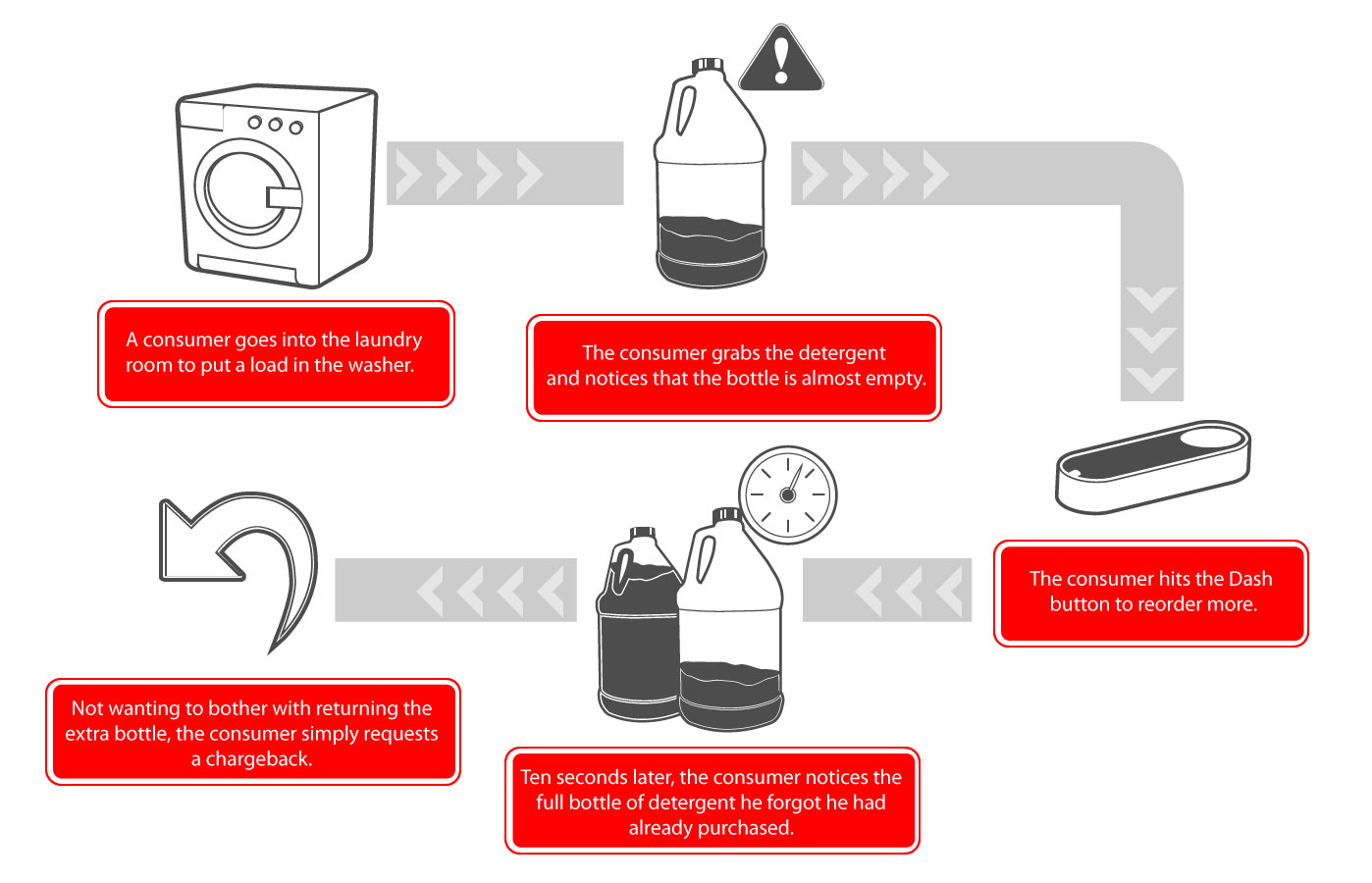 In 2015, friendly fraud grew by a whopping 41% over the previous year. As technologies like the Internet of Things continue to enable our instant-gratification society, that trend is likely to worsen in the coming years.
But how can merchants identify and fight friendly fraud? By eliminating any other possibility.
Chargebacks911® offers a range of products targeted at preventing chargebacks and friendly fraud. Our solutions actually mimic the IoT concept by blending digital and real-world solution for optimal results.
For example, our Intelligent Source Detection™ employs a combination of proprietary technology and engaged, human forensics to identify the source of chargebacks.
Intelligent Source Detection™ is the only product on the market today that is capable of identifying the true source of chargebacks. Our technology traces each individual transaction dispute back to one of three triggers: criminal fraud, merchant error, or friendly fraud.
Taking the intel provided by Intelligent Source Detection™, Chargebacks911 is able to help merchants create effective prevention strategies that solve the real problem:
Our Merchant Compliance Review is a 106-point inspection of merchant policies and procedures, designed to identify and correct problem areas. We can eradicate chargebacks resulting from merchant error, and also implement practices which effectively root out and block attempts at criminal fraud.
When transaction disputes occur, our Chargeback Alert network intercepts the dispute before it advances to a chargeback and provides merchants with the opportunity to refund the cardholder.
After eliminating merchant error and reducing criminal fraud, the only thing left is to fight friendly fraud. Our Tactical Chargeback Representment is known as the gold-standard throughout the industry. We recover lost revenue and help ensure the business's sustainable, long-term growth.
The Internet of Things will fundamentally change the way merchants do business. Don't go into this new payment environment with uncertainty.
Contact Chargebacks911 today to hear about our exciting line of products designed to guard merchants against the potential fraud sources of today and tomorrow.