Understanding How eCommerce Merchants Will Be Impacted by New Visa Regulations
Card networks are notorious for their ongoing effort to modernize chargeback regulations and policies. Some updates are minor, while other chargeback regulation overhauls are significant. In some cases, those revisions help merchants. In others, they make life much more difficult for merchants. Understanding updated Visa chargeback regulations is imperative.
UPDATE: Issuers Required to Provide Fraud Alerts as of October 14
As of October 14, 2016, all Visa credit, debit, and prepaid card issuers will be required to offer real-time text or email fraud alerts to cardholders. This means anytime issuers detect suspicious account activity, cardholders will receive quick response alerts across multiple different channels. This will allow cardholders and issuers to take quick action to minimize the impact of criminal fraud.
UPDATE: Issuers Required to Participate in Visa Account Updater® as of October 1
As of October 1, 2016, according to Visa chargeback regulations, all Visa credit and debit card issuers will be required to participate in the Visa Account Updater® service. This service allows for easy and seamless transfer of information between issuers and acquirers, enabling merchants who use recurring billing to be informed of changes including:
Account Numbers
Card Expiration Date Changes
Account Closures
"Contact Cardholder" Notifications
This will allow recurring transactions to continue uninterrupted, even when account details may change over time. Merchants should contact their processor to learn more about enabling this service.
UPDATE: Visa Extends "Zero-Liability" Policy Globally as of August 1
The April 16, 2016 edition of the Visa chargeback regulations, Visa Core Rules, introduces a broad expansion of the zero-liability policy for cardholders reporting fraudulent activity, which is set to take effect on August 1.
Chargeback management is confusing. Learn how we can help.
Under the new rules, credit card holders will not be responsible for any financial losses associated with an unauthorized Visa transaction, so long as the issuer can verify the cardholder acted in good faith. Liability will only be assessed to the cardholder if the issuer finds substantial evidence that the cardholder's own fraudulent or negligent behavior is at fault.
The following card types are exempt: Visa corporate cards, Visa purchasing cards, and anonymous Visa prepaid cards.
This new aspect of Visa chargeback regulations will further complicate matters for merchants, as a global zero-liability policy will incentivize cardholders to file illegitimate chargebacks. Cardholders are aware of the increased risk of fraud and are quick to recover losses before verifying actual criminal activity. Additionally, cardholders could misconstrue the policy as a perceived right to financial compensation through 'convenient' chargebacks.
UPDATE: Visa Changes Merchant's EMV Liability Policy as of July 22
On June 16, Visa announced changes to their fraud and chargeback policies, designed primarily to offer temporary relief to merchants as the transition to EMV technology remains ongoing.
Under the new Visa chargeback regulations provisions, Visa will no longer allow chargebacks originating from counterfeit cards for transactions less than $25.
According to Visa's statement, chargebacks originating from small transactions "generate a great deal of work and expense for merchants and acquirers, with limited financial impact for issuing banks." In addition, issuers will now only be able to file 10 chargebacks originating from counterfeit card fraud per account. Beyond the 10 chargeback credit card and debit threshold, issuers will assume all responsibility for counterfeit card fraud.
Visa claims that these two changes will result in a 40% decline in the number of counterfeit card chargebacks, and a net 15% decline in the total dollar amount burden of counterfeit card chargebacks. The network's purpose is to temporarily reduce the fraud burden that merchants shoulder as the EMV transition is ongoing. Both of these policies will remain in effect until April 2018.
---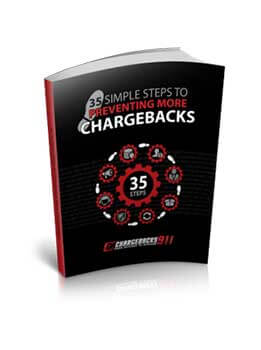 35 Simple Steps to Preventing More Chargebacks
Download our FREE guide that outlines 35 step-by-step effective chargeback prevention techniques. Learn insider secrets that will reduce your risk of chargebacks, increase your profits and ensure your business's longevity.
---
Visa Changes Chargeback Monitoring Thresholds January 1, 2016
On January 1, 2016, Visa put new chargeback regulations into place that apply to the excessive chargeback and fraud programs. The company's purpose in implementing these new chargeback management rules is to streamline the process of evaluating and monitoring merchants, thereby making it easier for acquirers to manage their customers.
This global consistency applies to thresholds, timelines, and fees.
New Program Names With New Policy Expectations
These policy changes apply to both chargeback and fraud monitoring programs.
The new Visa chargeback regulation updates combined all legacy regional programs into a single entity, known collectively as Visa Chargeback Monitoring Program (VCMP).
Previously, Visa utilized three merchant fraud programs. After January 1, 2016, only one program remains. The new Visa Fraud Monitoring Program (VFMP) replaces the three legacy programs.
---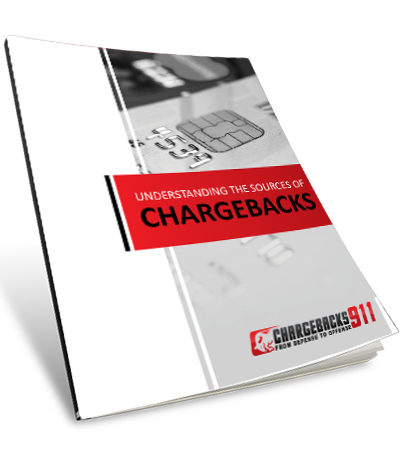 Learn the Hidden Sources of Chargebacks
Our revolutionary approach to chargeback management is summarized in this free whitepaper. Understanding the hidden sources of chargebacks is vital in order to defend your processing rights and avoid facing the prospect of a closed merchant account.
---
New Timelines Accompany New Thresholds
The payment card network uses predetermined timelines to manage the Visa Chargeback Monitoring Program and the Visa Fraud Monitoring Program. These timelines dictate the following:
Notification issuance
Workout periods
Enforcement periods
Fee increases
Non-compliance assessment
Review requirements and costs
Three Important Timeline Phases
There are three important phases that are part of the new Visa chargeback regulations.
If chargeback and fraud rates increase gradually, Visa may issue an early warning. The network will notify the acquirer if the merchant might breach program thresholds in the upcoming months.
Once thresholds have been breached, Visa will issue a notification to the acquirer. The acquirer is responsible for notifying the merchant, reviewing the merchant's current situation, and implementing a mitigation plan.

If you've reached the point where a mitigation plan is required, your business is in grave danger. Your acquirer might allow you to attempt your management strategy or the bank could simply revoke your acceptance privileges. Your mitigation plan could make or break your business; it isn't a task to be taken lightly.
Chargebacks911® can prepare a strategic, actionable mitigation plan and help you take the necessary steps to reduce the rate of chargebacks.
Months two through four are considered a workout period. Merchants are given the chance to implement their mitigation plan to reduce chargebacks and fraud. If the merchant is unable to exit the program, fees will begin in the fifth month.
Successful Remediation
Remediation efforts are considered successful when the merchant remains below the applicable fraud or chargeback threshold for three consecutive months. The merchant will be fee eligible until those three months have passed.
Time for Change?
Payment industry insiders are in general agreement that chargeback regulation updates are necessary. The chargeback processing system was created in the pre-internet era and has seen few modifications since its creation.
The prevalence of friendly fraud is proof the system is easily manipulated for the cardholder's benefit. The update to Visa's chargeback regulations is no doubt a response to the growing concern of friendly fraud. While the changes to the EMV liability policy is supposedly intended to help tip the scales in the merchant's favor, not all network regulations are for the merchant's benefit.
In regard to the new thresholds, the network's efforts to minimize fraud are ill apportioned; too much onus is already on the merchant. These new updates add even more responsibility to already burdened merchants.
The newly released chargeback regulation updates are likely part of a larger change the network has in the works. Merchants are advised to closely monitor future editions of Visa chargeback regulations: Visa Core Rules and Visa Product and Service Rules for more updates.
If you'd like help interpreting and implementing Visa's complex policies, let us know. Chargebacks911 offers both end-to-end accountability and on-demand services; whatever your needs, we can help.
Too much is at stake for you to simply wait and see how these new Visa regulations will play out. Contact Chargebacks911 today.